Torres del Paine Packages | Custom & Private Tours
The sheer majesty of this beautiful place at the end of the world will make your jaw drop. Our Torres del Paine packages offer the perfect balance of being active in the great outdoors and then kicking back to soak in your wonderful surroundings with a drink in hand. Trust us, these views never get old.
As you can see from the photos there are a number of hotels that have spectacular locations inside Torres del Paine. You can base yourself at these hotels and enjoy active day trips such as hiking, biking, or kayak from your base. For a little less physical exertion, you could ride horses, enjoy a 4 x 4 adventure, or a boat trip around the park. Of course, there is always the option to just completely relax and enjoy the vistas. Choose from the activities in the list below and let us put it together.
Click here for our Suggested Hotels and Lodges in Torres del Paine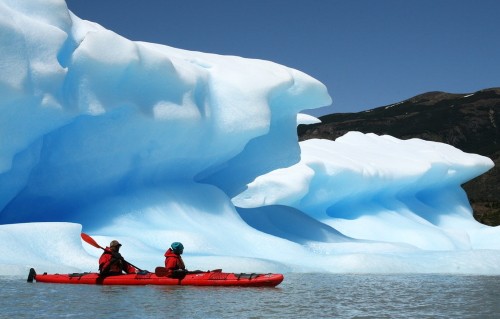 We highly recommend a mixture of all activity levels to get the best from your stay. Get out and about in the great outdoors during the day, coming back to a hot shower, comfy hotel lounge with an open fire, a great meal, and a glass of wine (or three!). How does that sound?
Torres del Paine Package Highlights:
Massive range of outdoor activities to suit all levels of fitness
Many "softer" adventure options – moderate hikes, 4 x 4 & boat trips
Advanced treks, glacier hikes, kayak, horse riding, biking…
Puma spotting, specialist bird watching, fly and sea fishing
Hardcore trekkers can enjoy the full W Trek – camping or refuges
Very comfortable, luxury hotels and lodges in amazing locations
B & B or fully inclusive & open bar – fully guided or self-guided
Flights, transfers, Punta Arena activities, everything in one package
Combo with other Chile regions, Atacama, Easter Island or Wine Tours
Our Chile tours, in fact, all of our tours, are modular. You choose what you like and we bolt it all together in a logical sequence, you don't have to think about the arrangements. If you had sufficient time, the 4 main destinations we would choose to combine for Chile would be Patagonia, Easter Island, Atacama, and the Wine Regions. Which ones will you choose?
Torres del Paine Activities
At most of the hotels within, or very close to the park, you will have a menu of activities from which you can choose each day. Unless you are a hardcore trekker and wish to do the multi-day W trek then you will be blending half-day and full-day activities from your hotel base.
Remember: Booking with us means everything is set into a package and you can just relax, we will transfer you to and from flights, buy those flights for you, arrange your hotels, tours and excursions and any special requests. If you wish to leave some decisions on excursions until you are in the park itself, to check on weather conditions, for example, no problem (but please read the note below).
Click here for our Suggested Hotels and Lodges in Torres del Paine
Depending on which hotel you choose you may find that some activities are not offered so it is important you let us know in advance if you are thinking of something out of the ordinary. Rest assured that the vast majority of the things most people choose, hikes, horses, boat trips, etc. are offered by all and can be done any day.