Rum & Volcanoes on a Nicaragua Tour
Nicaragua is a beautiful and very interesting country that flies under the radar with respect to Central American tourism. Our Nicaragua tour will show you how the country is busy shaking off its old reputation and providing a great travel experience for visitors.
Overview of this 8 day Nicaragua tour:
Private transfers to and from Managua airport
7 nights hotel with breakfast, Leon and Granada
Private Leon city tour and rum distillery visit
Private Granada city tour and Isletas boat trip
Private full-day Ometepe Island tour
Private Masaya volcano and crafts tour
English speaking guides at each location
Read Gary´s blog on this trip – Facebook album of the Nicaragua trip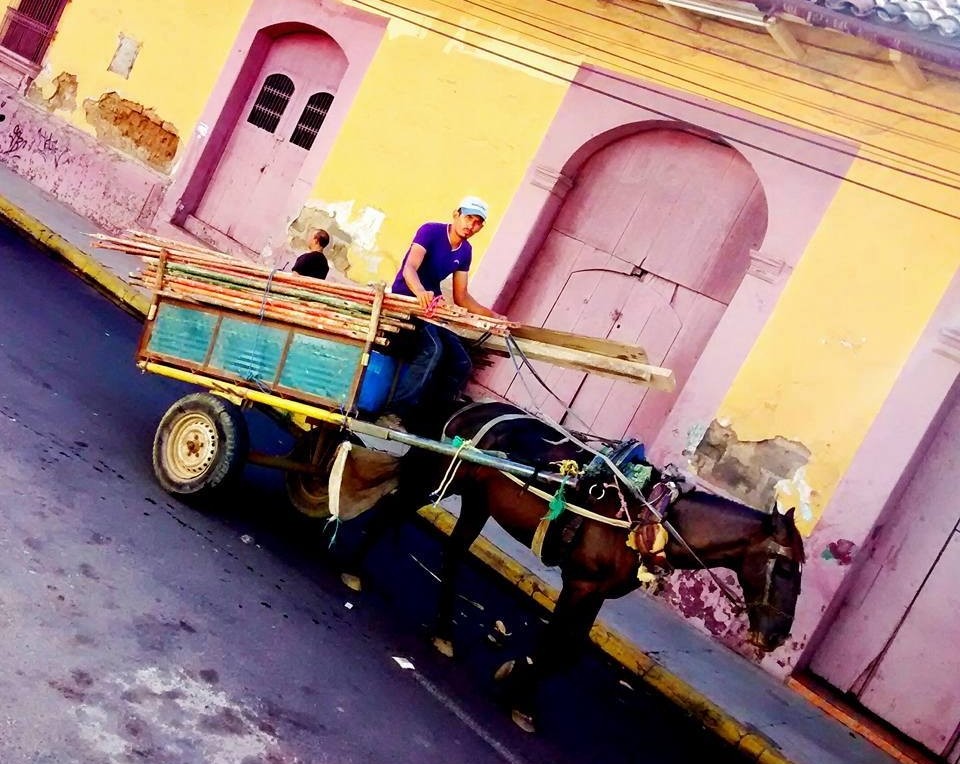 Quite rightly volcanoes feature high on the list of visits with 19 of them breaking the Earth´s crust along the spine of Nicaragua. The colonial gems of Granada and Leon are essential visits and form the two bases for exploring Nicaragua on this tour. Flor de Caña rum is world-famous and is a source of national pride, our tour includes a visit to the factory near Leon. Read the day-to-day itinerary below and remember everything can be customized, extra volcano time, relaxing at the beach, etc.
Day 1 | Arrival & transfer to Leon
When you arrive in Nicaragua today we will have a driver waiting for you at Managua airport with your name on a sign ready to drive you 90 minutes to your hotel in colonial Leon which will be your first base city. Take the evening to walk the short distance to the central square and have a drink in the historic, open-air El Sesteo restaurant on the corner of the plaza.
Our recommended hotel for this city is Hotel Azul. If our first choice is not available we have many other great options to keep you comfortable.
Day 2 | Leon city tour & Flor de Caña visit
Today you will enjoy two guided tours, one around the highlights of the city of Leon and the other to the Flor de Cana factory. Leon is jam-packed with churches, a very impressive cathedral, and many lovely colonial buildings, as is Granada. Both cities have served as the capital of the country over the last few hundred years until it was decided that Managua should be the capital, so Leon is truly steeped in history.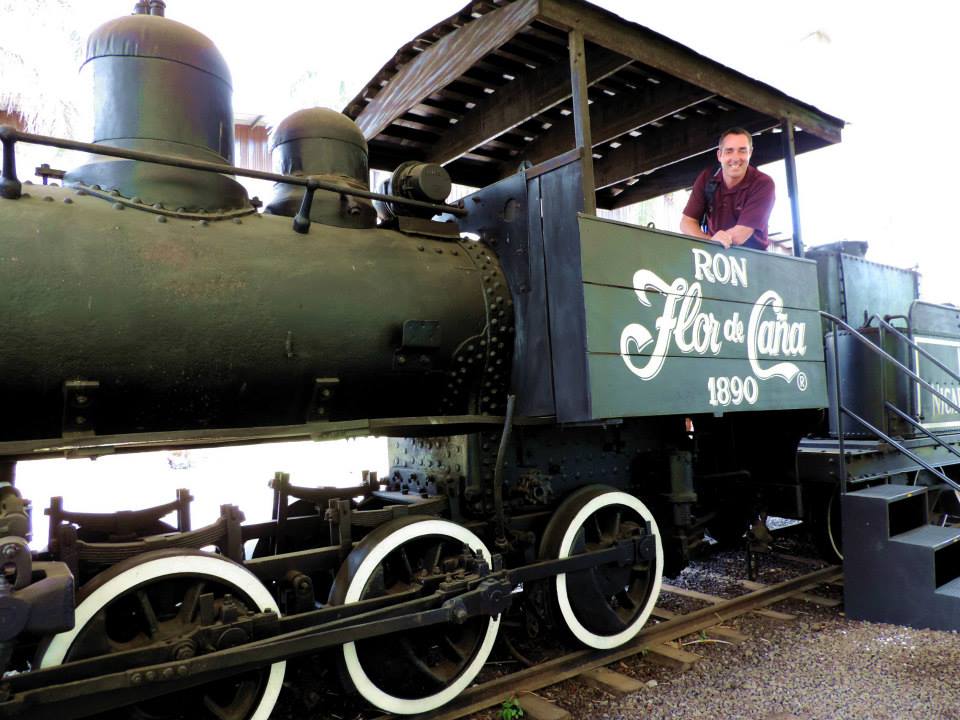 When you are not being guided in Leon the city is a pleasure to wander around, many of the buildings are in poorer condition than those in Granada where more money that has been spent on restoration, but that adds a certain charm and the place has a less "touristy" feel to it.
Your second tour today is a visit to the Flor de Caña distillery and factory, home to the famous, award-winning rum. You are shown around the factory by an English-speaking guide, see a video explaining the distilling process, walk around the bottling and barrel aging areas and try the 18-year-old rum in the cava, very smooth indeed!
The order of these visits may be reversed according to opening and tour times at the distillery.
Day 3 | Day among the volcanoes
Today you can choose a volcano-related visit to suit your tastes. We have 4 recommended options for you with varying effort levels. This day is for optional activities, so if you choose to do something else either ask us for advice or tell us what you would like to do, or just take it easy wandering the city, you are the boss!
Option 1 | Volcano Boarding on Cerro Negro
This is for those seeking a little adrenaline and is a half-day shared tour leaving around 9 am and returning around 2 pm. The tour sees you drive 45 minutes out from Leon through the surrounding countryside to arrive at the national park check-point. After signing in you will be given a volcano board and a backpack which contains a padded jumpsuit, goggles, and gloves. After putting your water, sunblock, and camera in the backpack you start walking uphill for 45 minutes or so using a well-trodden path through the rocks and ash of the Cerro Negro "Black Hill" admiring the views along the way.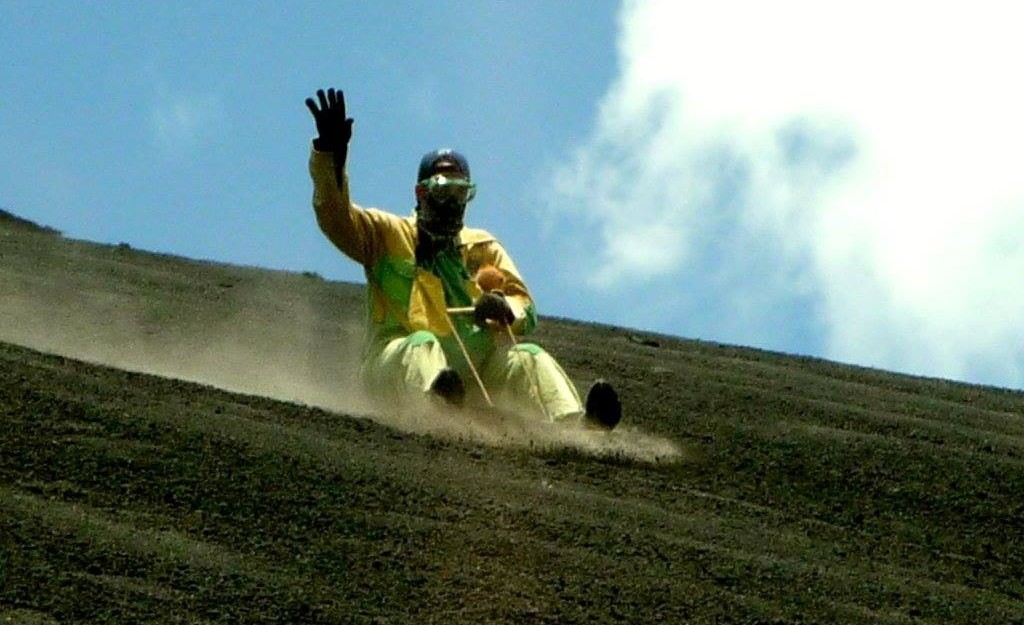 The climb is fairly steep but short, if you don't want to carry your board you can have a local porter carry it for an extra charge. At the top, you admire the views and may see vapor rising from the volcano sides. After a briefing on how to slide down, you do just that, controlling your speed with your feet. Great fun and near the end of the descent you can go quite fast if you like. NOTE: This activity is taken at your own risk, if you have travel insurance please make sure it covers such an activity.
Facebook album of the Nicaragua trip
Option 2 | Moderate trek up the El Hoyo volcano
This is a full day out and snacks and at least 2 liters of water should be taken. The aim of this hike is to get you up among the volcanoes with superb views, see a crater up close and also see the gases coming out of an active volcano. The climb on dirt tracks is fairly steep at the start but levels out, later on, great views are to be had when you get through the trees and out onto the slopes of the volcano proper. The climb takes around 3 hours taking it fairly easy with plenty of stops to take photos. The photo below shows a panoramic view from near the El Hoyo crater and you can see the line of volcanoes stretching off into the distance. Near the crater, you will be able to see gases coming out of a fissure in the rocks, and after admiring the views for a while you start back down for a well-earned shower.
Option 3 | Moderate twilight trek on the Telica Volcano
This is a similar level of trek to that on El Hoyo but is done later in the day so you are up at the crater for dusk to see the sunset across the volcanic landscape and also have the chance to see red-hot lava at the bottom of the crater. The views are great of course but the principal attraction of this hike is to peer down through noxious gases and see the lava bubbling below. Obviously, this will depend on conditions at the time, ask your local guide if the lava is visible as the molten rocks constantly move. The tour leaves Leon at 2 pm and gets back around 10 pm, make sure you take some snacks and water, plus plenty of camera memory.
Option 4 | Horse-back ride to the Asososca crater lake
Maybe you don't fancy hiking up a volcano, maybe you just love horses, in any case, this is an option for you. You will spend around three hours on horseback with a local guide, riding to and from this picturesque crater lake, and enjoying views of the surrounding countryside and volcanoes along the way. The lake has an almost constant temperature of 29 degrees Celsius and is like a natural hot bath, you may well have the whole place to yourself as the excursion is not very touristy, so that in itself is a bonus. Remember to take your swimming gear for a dip in the water.
If there is anything else you would like to do just let us know and we can arrange it.
Day 4 | Transfer from Leon to Granada
For the next installment of your Nicaragua tour, we will pick you up from your hotel in an air-conditioned van and drive you via Managua (where some people may join or leave the service) to Granada. The journey takes around two and a half hours and you can have a good look at the countryside en route. You will be dropped off at your hotel and after checking in you will be free for the rest of the day to explore the city a little, the place is delightful and very picturesque. We highly recommend eating in the pedestrian street that starts at the side of the cathedral. This street is always entertaining and you will probably witness the bizarre street theater of the tall lady and the big-headed dwarf!
Our two recommended hotels in the 4-star range are La Gran Francia and the Casa del Consulado. Both properties are lovely, colonial structures and very well-appointed in great locations.
Day 5 | Granada by carriage plus Isletas tour
Today you will be picked up from your hotel and given a tour around the colonial city center by horse-drawn carriage. You will trot around the small streets viewing the many lovely churches and colonial buildings during an excursion that lasts around an hour. This introduction to the city means that later you can go back to any of the places you see under your own steam for a more in-depth look.
You then go out on a small boat to see the "Isletas", or small islands, that are just off the lake shoreline. There are dozens of islands now owned by the wealthy after local fishermen sold them off years ago. Many people have built houses on them, there is even a hotel on one of the larger ones. You get to see plenty of lake birds and also turtles while motoring around the islands for 2 hours.
You will be taken back to your hotel after the sightseeing and are free to explore the city further and try some local dishes and rum in one of the many restaurants that Granada has.
Day 6 | Full day Ometepe Island visit
Note: It is possible to make this an overnight trip to the island during your Nicaragua tour if you wish, going back to Granada the next day. You could still enjoy a short visit to Masaya the next day anyway, just for the craft market, instead of the full day.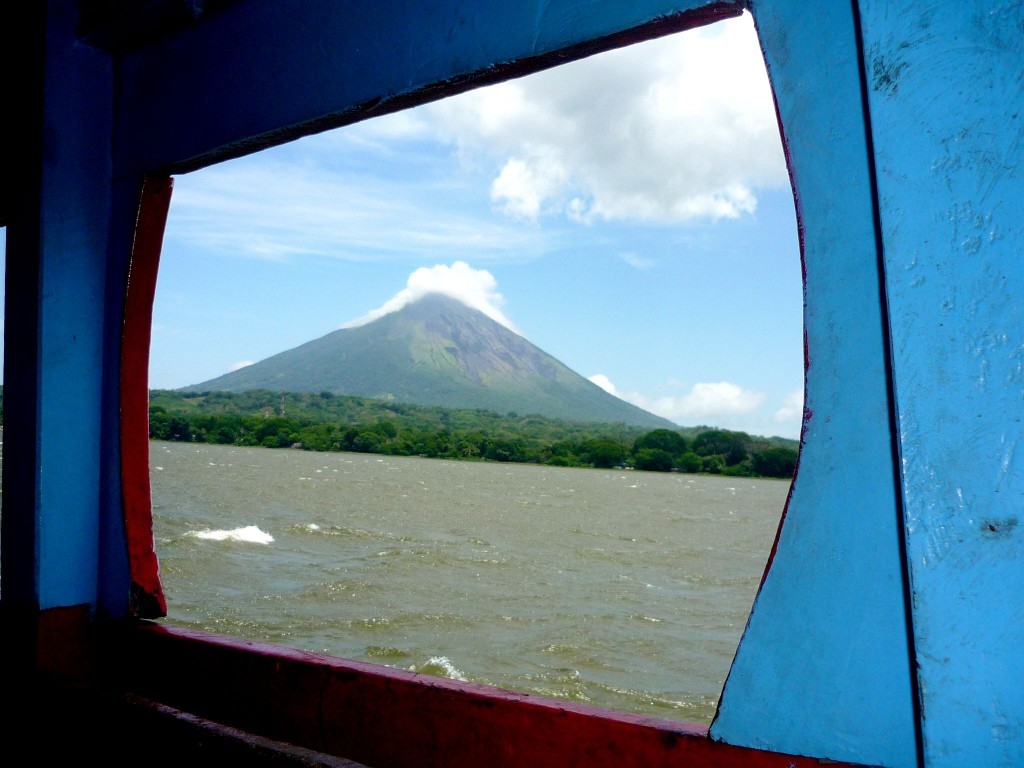 Today, regardless of whether you stay the night or not, you will leave early from Granada and be driven around 90 minutes to the tiny port town of San Jorge on the Southern shores of Lake Nicaragua. Then you board a ferry for the 60 minute trip across to the island, a trip that affords great views of the two volcanoes from which the island is formed.
You will be shown around several places of interest such as stone statues and petroglyphs, churches, lagoons and a coffee farm by a local guide, enjoying the views of the volcanoes and lake. The towns on the island are extremely laid back and rustic, and real culture change for those of us used to living in large, modern cities. Then it's either back to Granada or overnight on the island.
Day 7 | Masaya volcano, village and craft market
Today we will drive the short distance to Masaya for a day out that has a bit of everything; Adventure, culture, and shopping. Firstly we will visit one of the most active volcanoes in Nicaragua, Masaya. After this, we go to the art and crafts market where you will see handicrafts from all around the country and have time to buy some if you find something you like. After shopping (or window shopping) we'll go to Catarina, a nice little town where you'll see a great view of Apoyo Crater Lake and enjoy some cooling breezes hopefully. To end this Nicaragua tour day we will visit San Juan de Oriente, a colorful little town where most of the families work on producing pottery items, here we will visit one of the workshops to see the process unfold.
Day 8 | Departure day or beach time?
Unfortunately, its time to go home, or is it? If you are going home we will drive you an hour to Managua airport to catch your flight home and you tearfully say goodbye to this enchanting country.
If you wish to extend your stay and have some beach time then Nicaragua has some very nice beaches. We can recommend two locations which will suit different people.
Las Peñitas – near Leon
If you want to just chill out, relax, wander, eat and drink at the end of your Nicaragua tour then this is the place for you. Las Peñitas is a quiet fishing village that has developed some tourism infrastructure but is still very rustic. The beach itself is lovely and you are very close to the Juan Venado Nature Reserve if that appeals to you. Swimming from the beach is a little tricky, make sure you are a very good swimmer if you do so as the tides are very strong, alternatively, you can go to the harbor inlet area to swim safely where the water is like a warm bathtub.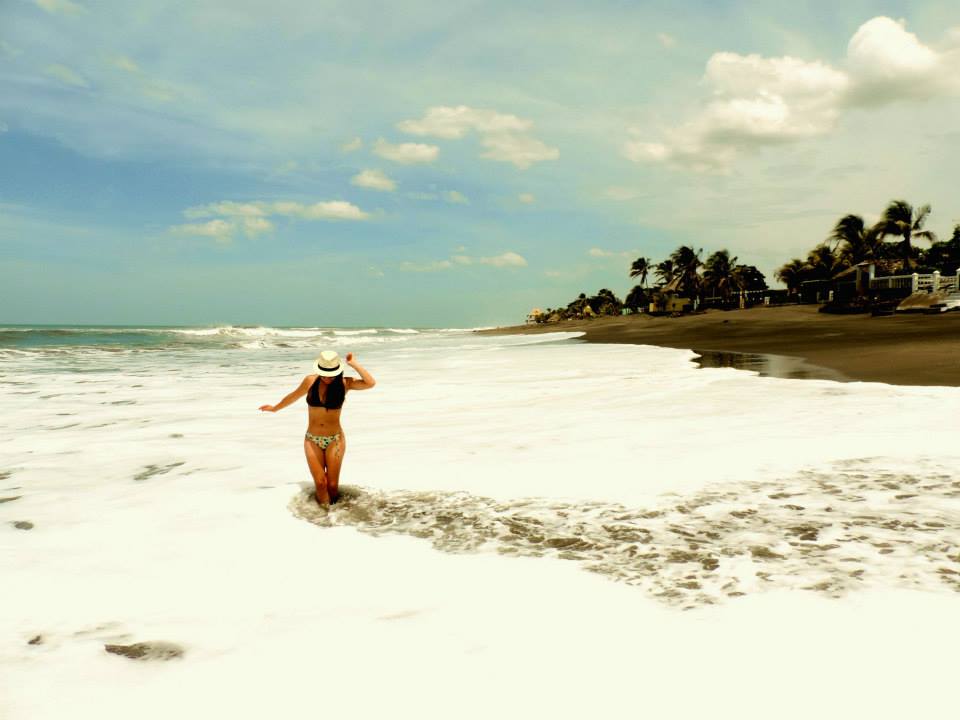 We recommend several guest houses which provide simple, comfortable and very friendly places to stay, right on the beach. Las Peñitas does not have any high-end options but these places do have what you need and you will be very well taken care of.
San Juan del Sur – South from Granada
This beach "resort" is a lot more lively than Las Peñitas but Cancun it is not! This small town has much more tourism than our first option and as a result, is more expensive, but of course, you have more choice. The beach in the town itself is nice, not as pristine as in Las Peñitas but still very nice and swimming here is very safe as the waves and beach slope are much less. Marsella Beach is a short distance down the coast is a picture postcard place and should be visited.
We have a whole range of accommodation options here but if you are looking for something unusual then we recommend the Hotel Victoriano, steeped in British colonial history and Mark Twain once stayed here and his room is now a suite. There are many options in San Juan, including beach houses further down the coast for those that want to be more isolated. For beach extensions please tell us what you are looking for and your budget range and we can advise.
Nicaragua is easily combined with other Central America destinations, such as Costa Rica right next door.