Argentina and Brazil Tour
This combined Argentina & Brazil tour takes you from the capital of Tango, Buenos Aires, to the majestic, powerful Iguazu Falls and then amazes you with the Corcovado and Sugar Loaf mountain Rio de Janeiro. End with a few days relaxing at one of Brazil's most famous beach resorts, Buzios.
This tour can be enjoyed in either direction, we can customize to suit your international flights on any dates, your budget, and any other requirements.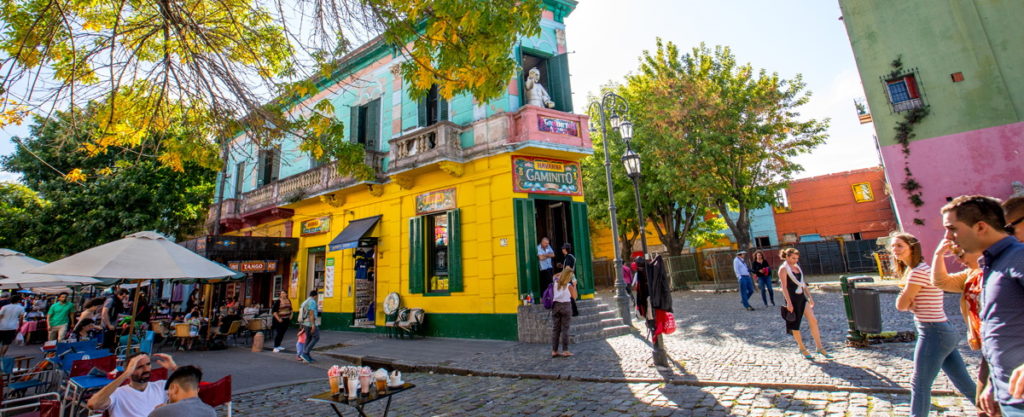 Day 1 | Arrival in Buenos Aires
Your Brazil & Argentina tour begins upon arrival in the capital of Argentina, Buenos Aires. You will be met and transferred to your hotel, in the historic center of the city, within an easy walk of several notable landmarks such as the Teatro Colon and the Obelisk.
Depending on your arrival time, the rest of the day will be yours to relax and enjoy this stylish city, wandering the Recoleta or Puerto Madero districts for example. In the evening, feel free to try one of the excellent restaurants, and maybe a few bars on a night out in Palermo.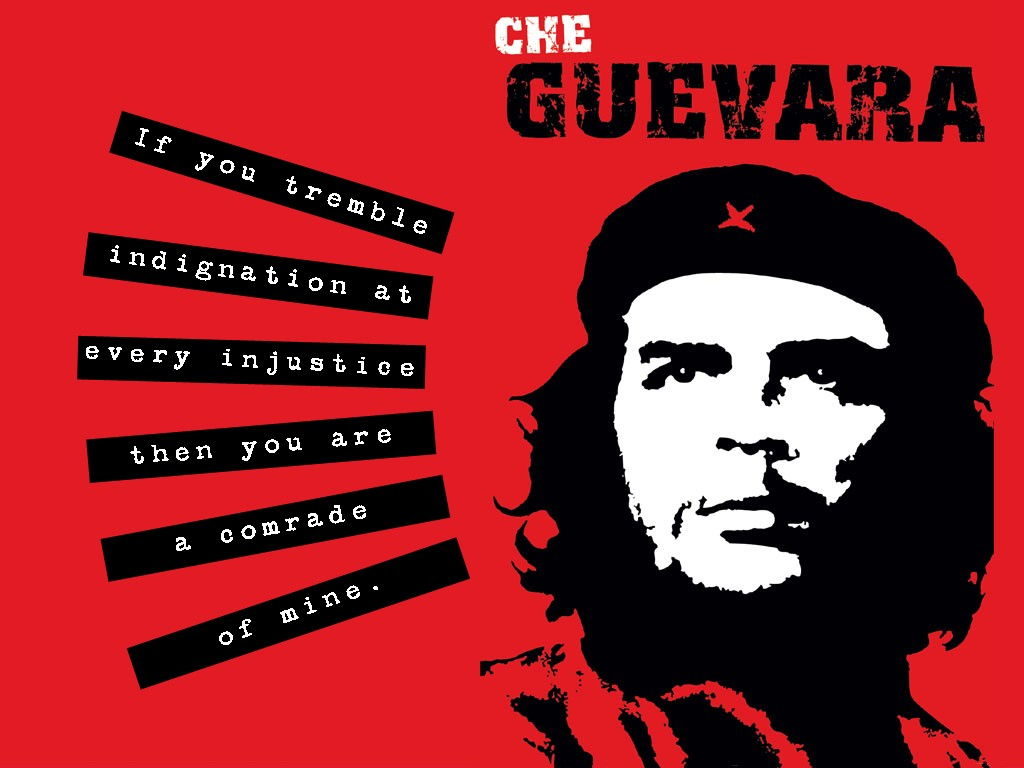 If there is the option to see a football (soccer) game at the Boca Juniors stadium, you might want to take it, even if you have little interest in football. It is a real experience!
Day 2 | Buenos Aires Sightseeing
This morning, you will be picked up from your hotel and given a guided tour of various cultural and historical landmarks in this sophisticated capital city. Several neighborhoods will be visited and this may give you the idea to re-visit under your own steam later.
In the afternoon, you will be free to do whatever takes your fancy; and then, in the evening, you can enjoy a Tango show with dinner, in fact we highly recommend it.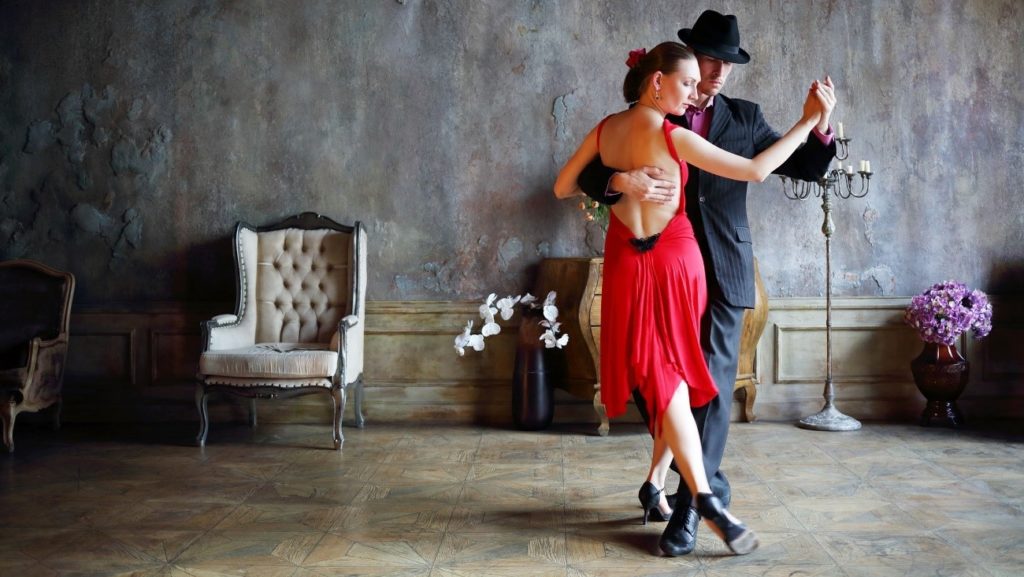 Tango is a passion here in Argentina and you will have a superb night out. We can recommend Piazzolla or Carlos Gardel for example. If you wish to see one of these shows, please let us know and we can add it to your tour.
Day 3 | Brazilian side of the Falls
After an early breakfast, you will be transferred to the Buenos Aires domestic airport for your short flight to Puerto Iguazu, the Argentine gateway to Iguazu Falls.
You will be met at the arrival airport and taken to your hotel to check-in. You will then have an excursion to the Brazilian side of these truly breathtaking waterfalls. These waterfalls are some of the most impressive natural wonders you will ever see. Chances are you will be truly astounded.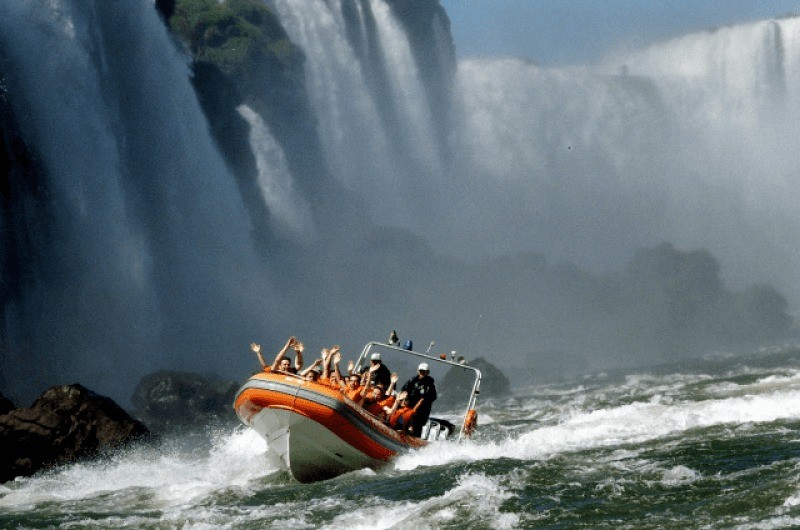 During your stay, you will have the opportunity to take an optional, spectacular boat ride right under the falls. It's an unforgettable experience, so please let us know if you want this added to your tour. Then it's back to your hotel for dinner and drinks.
Day 4 | Argentine Iguazu Falls
Today, you will enjoy an excursion to see the falls from the Argentinian side of the border. You will pass through the Iguazu National Park with its lush sub-tropical jungle to view the falls from another angle. The advantages of going to both sides of the falls becomes evident as each angle lets you see another torrent and the changing of light and shadow. Get up close to huge deluges of water and deadly rapids.
In the afternoon, if you choose not to do another excursion such as the bird park or the hydroelectric dam then you can simply relax and wander, and enjoy your hotel facilities.
Day 5 | Fly to Rio de Janeiro
Today, we will transfer you back across the border to Brazil (please remember to check visa requirements before traveling) to catch your flight from Foz do Iguacu airport to the spectacular city of Rio de Janeiro.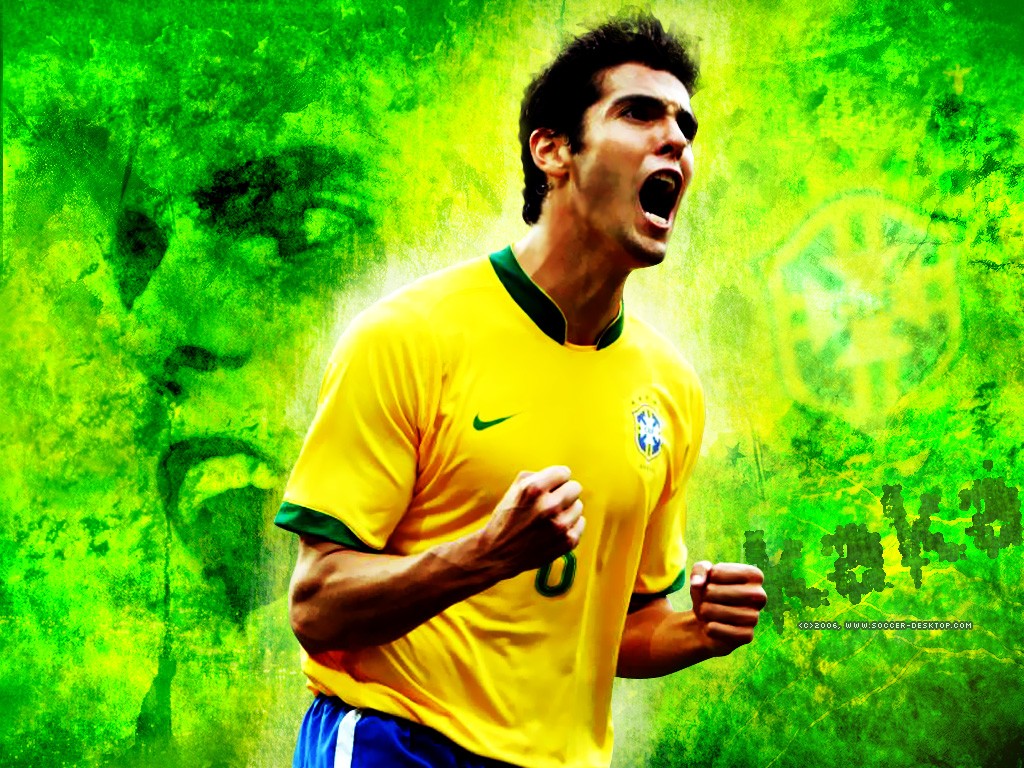 Upon arrival in Rio, we will meet you and take you to your chosen hotel in the Copacabana or Ipanema beach areas of the city. From your hotel, it will be a short stroll to find the most famous beaches in the world.
There are many options for hotels here and it will all depend on your budget, but we can recommend at three-star the Hotel Orla and at four stars, the Ipanema Plaza. For high-end luxury, you could splash out on the iconic five-star Copacabana Palace. As you might imagine there are a large number of hotel options to choose from, its all about price and location of course.
Day 6 | Corcovado: "White Christ" Statue
In the morning, we will collect you for your half-day tour to the new Wonder of the World, the Corcovado, or White Christ statue, towering over the city of Rio. The views are unforgettable and you will use up your camera memory on this tour! We will ascend on the train specially designed to get the thousands of people up the hill every day.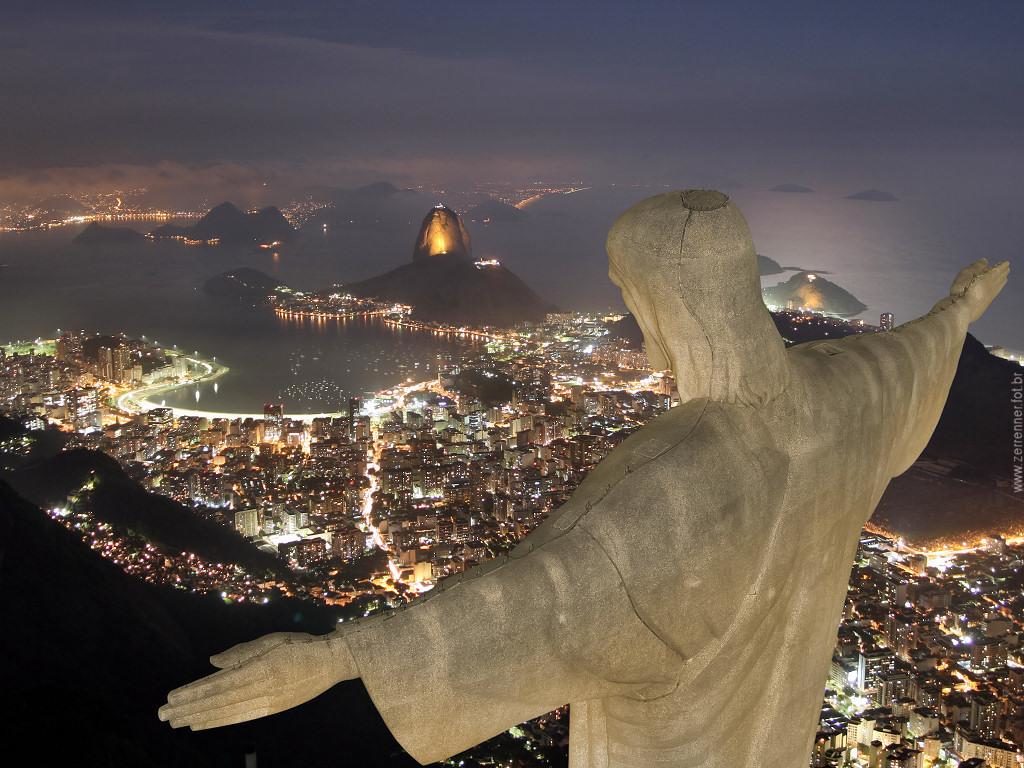 The afternoon and evening will be free to hit the beach in Copacabana or Ipanema. Catch some rays before the sun goes down and then knock back some Caipirinhas with the locals.
Day 7 | Sugar Loaf Mountain
Today, you will take a tour to see the other very famous Rio de Janeiro landmark, Sugar Loaf mountain, which you will ascend via the two-stage cable car made even more famous in the James Bond film "Moonraker". The views from the cable car ride and from the top of the mountain are fantastic.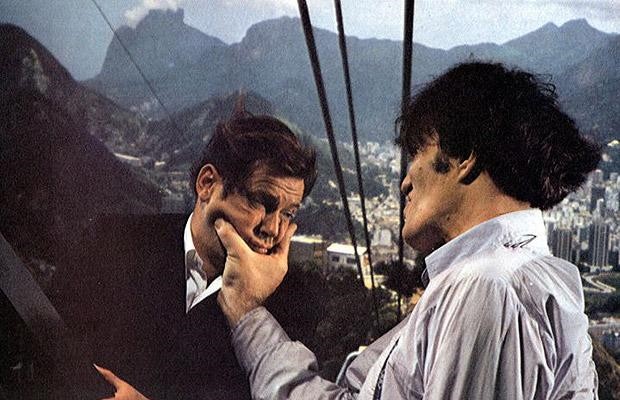 You really can't go wrong in Rio, everywhere you look, from every angle, this city looks amazing. You will have a little time free this afternoon and evening to wander the beachfront and indulge in some of the best people-watching in the world on Copacabana.
Day 8 | Travel to Buzios
Once a tiny fishing village, Buzios is now one of Brazil's most chic and lively beach resorts. The three main settlements, Ossos, Maguinos, and the charming cobbled streets of Armacão – where most of the hotels, bars, and restaurants are situated – are spread out along the peninsula.
Small, secluded beaches and nearby tropical islands, which can be reached by schooners, make Buzios a popular destination for those wanting to make the short two-hour drive from Rio de Janeiro.
Days 9 & 10 | Relaxing in Buzios
A relaxing couple of days await you, wandering the beaches and towns, shopping for souvenirs, enjoying the sun, plus the food, drink, and music of course. Refresh yourself before you have to bid farewell to Brazil.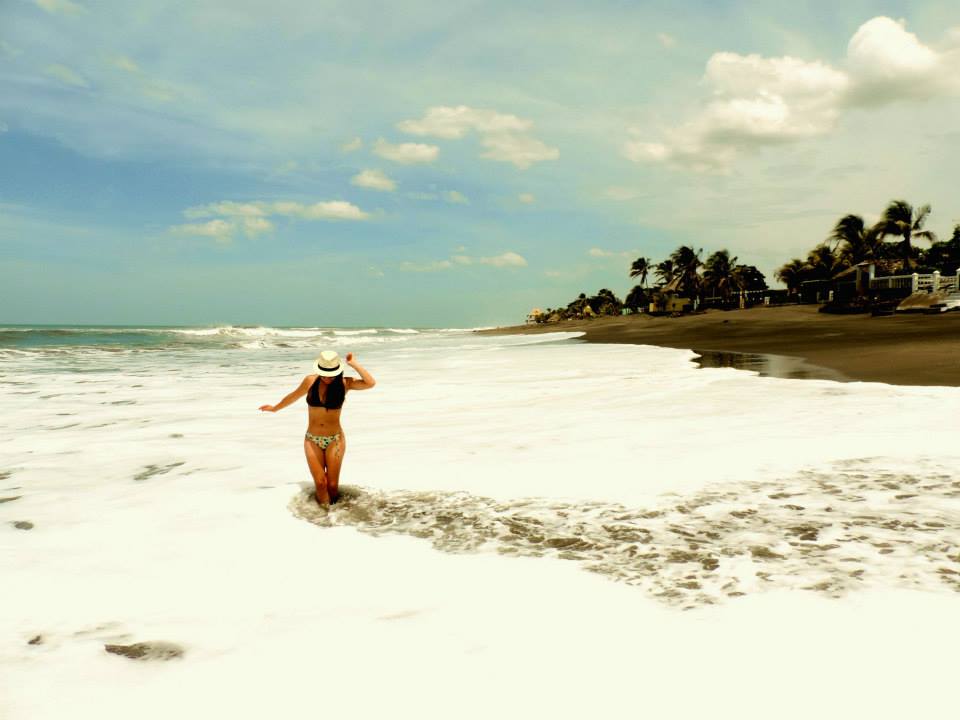 If you want to be more active, no problem – just ask us for the options. You can ask to have fewer days in Buzios if you wish … but it is more likely you will ask for more!
Day 11 | Farewell Brazil
Sadly its the end of your Argentina and Brazil tour, and so we transfer you back to Rio de Janeiro for your flight home. If you are connecting with another one of our tours, (Peru for example), we will have ongoing arrangements for you.
*Please note that the price listed above represents the lowest budget rate we can offer for a minimum of 2 people traveling, during the lowest season, sharing rooms in budget 3* hotels, with shared tours & services. Flights are quoted separately according to dates and season.
For solo travelers, the 'single supplement charge' applies (essentially to pay for having your own hotel room and airport transfers). Ask your travel consultant for more information.