Why Choose Escaped?
Our small team of expert travel consultants have been living and working in Latin America for decades. We have traveled to, personally experienced, or have extensive knowledge of all the activities and places you will talk to us about, so we can advise you from actually having been there and done that – clearly evident from Gary sliding down a volcano in Nicaragua in the photo above!
The team is headed up by Gary Sargent, a Brit, who has been traveling, living and working in Latin America since 1999. He is married to a Peruvian, and Malka is pictured with Gary below in Patagonia. His passion for this part of the world is evident when you speak to him, and this is true of anyone who will answer the phone to you at Escaped Travel.
New: Wine Tours are now a specialty of ours – click to see!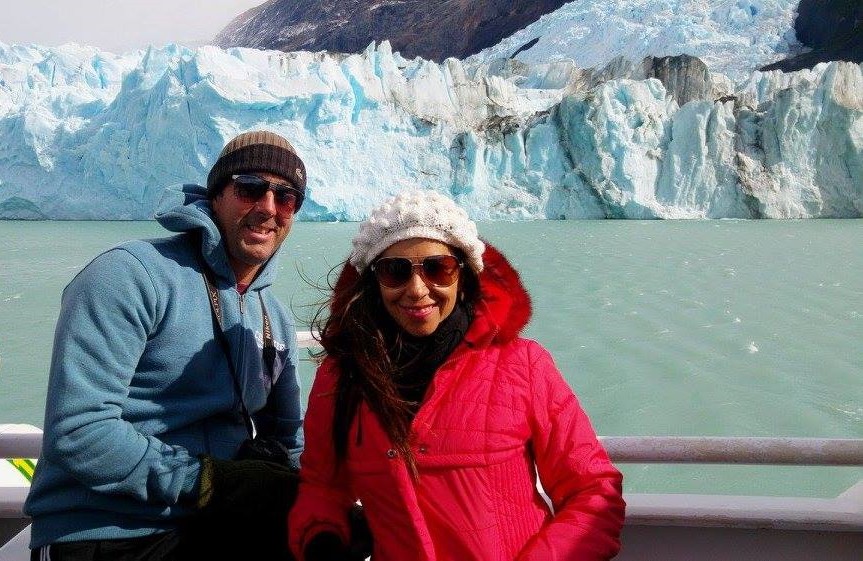 Our main website Escaped Travel covers most of the countries in Latin America and has been revamped during the Pandemic to include a few more destinations we had in our locker and were waiting to be uploaded.
We have managed thousands of happy clients over many years in Latin America. We have superb reviews online and a great reputation, we have some clients that have come back year after year to explore new countries and regions in South and Central America.
We are a boutique travel company and proud of it. We are small, efficient and operate online hence reducing overheads meaning very competitive pricing. We can reply quickly as we not dealing with large groups all the time, our normal group size is 2 to 6 people. Families and groups of friends are common as you can see with the happy bunch below in Panama. Call, email, or chat with us and give us a chance to quote for your post-COVID tours.