Extreme Puna Experience | 5 Day Tour
This is an Argentina tour that outdoor enthusiasts with love. Our extreme Puna experience based out of Salta takes you a long way off-the-beaten-track, far from any tour buses and groups. This actually delivers a "middle of nowhere" feeling and experience, some spectacular landscapes, and visits to isolated communities. The tour can be run South to North as shown below or vice versa.
Note: We have a whole website covering the North of Argentina offering many more adventures in this lovely corner of the world – Click Here to Visit.
What do we include in the price?
Airport pick up on your arrival day and transfer to your Salta hotel
5 days of private 4 x 4 vehicle and expert driver / guide
4 nights of rustic accommodation along the Puna route
Breakfast and lunches included for 5 days (evening meals paid locally)
A mix of lunches in rural restaurants and some picnics "al fresco"
Wine tasting in Cafayate, entry to the Pachamama museum
Visit the engineering marvel of the Polvorilla Viaduct
Entry to ruins at Tastil and Quilmes – Entry to Piedra Pomez reserve
Drop-off at your hotel in Salta at the end of the adventure
Plus, if you wish for us to book your hotel in Salta please let us know.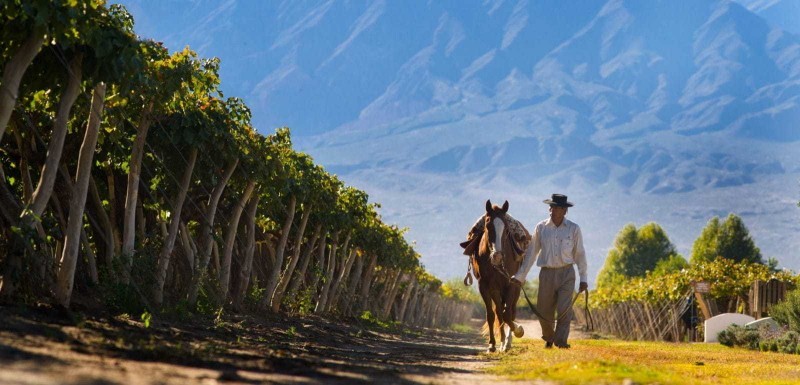 Day 1: Salta to Hualfin | Distance driven: 400 km
After meeting you at your Salta hotel after breakfast we will travel down through the Valle de Lerma tobacco region and into the stunning naturally formed canyon of Quebrada de las Conchas onto the premier wine town of Cafayate. We will have a wine tasting at a winery in the middle of the town, plus enjoy some traditional empanadas before heading south along the iconic Route 40. We will make a quick visit to the ruins of Quilmes where descendants of the original inhabitants tell us the remarkable and sad story of how this indigenous tribe resisted the invasion until they were finally, cruelly, broken.
Then it's on to the quirky and impressive Pachamama Museum for an hour or so. This place is a monument to the indigenous culture at Amaicha del Valle. The landscape then changes dramatically as we head into a huge open plain on the way to Hualfin, a small town in Catamarca and the gateway to the Puna. If we arrive early enough there is a boutique vineyard here with the region's trademark white Torrontes as well as the classic Argentine Malbec. Upon arrive at the hotel we will check you in and you can shower and relax.
Overnight | Hosteria Hualfin or similar
Day 2: Hualfin to El Penon, Catamarca | Distance driven: 240km
After visiting Hualfin's tiny, pretty 18th-century colonial church of Nuestra Señora, and buying supplies for lunch, we will climb into the Altiplano, rising gradually from 1,500m to nearly 4,000m altitude: views of snow-topped mountains and lagoons speckled with wild vicuna, the camelids of the high mountain plateau. We will stop for photo opportunities en-route, wonderful views offer themselves in every direction.
We will arrive in El Penon after the climb. This is a wild, windswept town set in the middle of the mountain plateau plain, and is our overnight stop. We will check you in and leave some baggage before we head off towards Laguna Grande to see the flamingoes. This is a bumpy journey, hence leaving some luggage behind, which is rewarded by breathtaking views of Volcan Galan, the biggest volcano in the world, with a massive 42 km wide crater. An eruption two and a half million years ago scattered volcanic debris over an area of 1,000 km.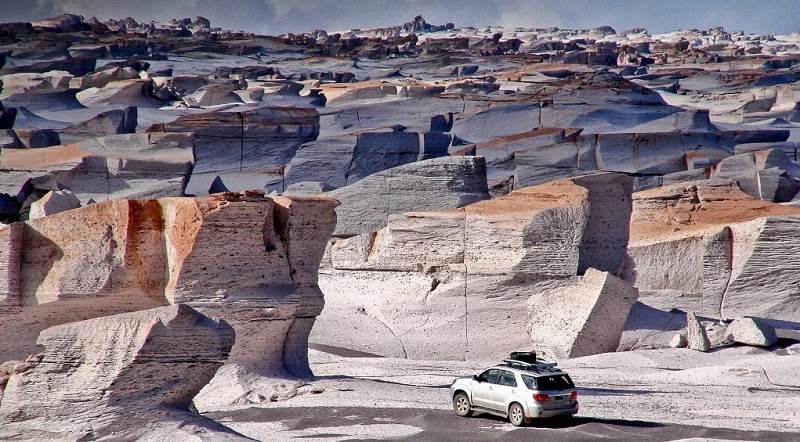 This is a place of unique natural beauty and features a salt lake that sits at an altitude of 4150 meters above sea level. During winter the water freezes solid, but when spring arrives the area welcomes the largest colony of Puna flamingo, also called Small Parina (Phoenicpterus Jamesi). More than 19,000 birds visit the area which is around 25% of the known total population and your Puna tour offers a great chance to see then close up. Laguna Grande is a summer stop for the Andean Flamingo (Phoenicpterus andinus) and also a common nesting site of the Southern Flamingo (Phoenicopterus chilensis).
Overnight | Hospedaje Don Carmelo or similar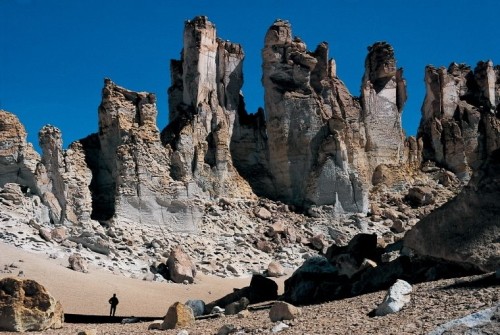 Day 3: El Penon to Antofagasta de la Sierra | Distance driven: 150 km
We start the morning exploring the very southern edge of the mountain plateau which extends 1,000km north to the Bolivian border and across the salt flats of Uyuni. This is the extraordinary lunar landscape of the Piedra Pomez (pumice stone) fields created by volcanic eruptions thousands of years ago. This is a strange and stunning landscape and the vast expanse of carved rock looks like a glacier until you get closer.
Pumice is produced from volcanic explosions which are often so powerful that the visual effect would have been similar to the mushroom cloud produced by a nuclear detonation. The cloud then spreads ashes and debris over a wide area giving birth to unusual rock formations with many holes formed by the escape of gases during cooling.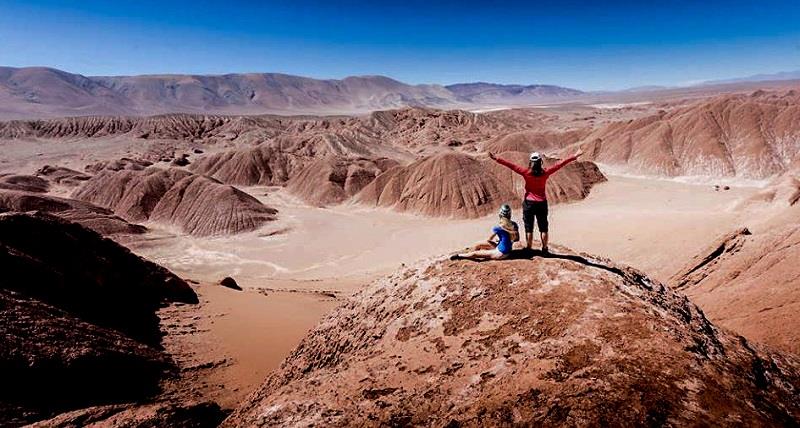 We will then head for lunch at our overnight stop of Antofagasta de la Sierra. After a picnic lunch, we can visit the Pukara (fort) of La Alumbrera, built by the Belen tribe, and dating from 1,000AD. This vantage point offers some great views of the lagoons, this Puna town, and the mountains beyond. Antofagasta is also home to an excellent museum featuring a couple of prehistoric mummies.
Overnight | Pueblo del Sol Posada or similar
Day 4: Antofagasta de la Sierra to Tolar Grande | Distance driven: 225 km
Our extreme Puna experience continues north today, passing lagoons and climbing the mountains for outstanding views of the Salar of Antofalla. We cross the Puna to arrive at Salar de Arizaro, the setting for the breathtaking lava pyramid of the Cono de Arita, rising like a tower in the biggest salt flat in Argentina, at nearly 2,000 square km. The drone video below was shot by us (sorry for not being great videography) and shows two of our clients wandering about, enjoying the spectacular views.
Many theories surround this mysterious pyramid: though naturally formed, it was always a place of worship for indigenous people and some believe it was built by aliens. We will have time for an hour's walk around the Cono, with only the sound of cracking salt underfoot to break the eerie silence. From here we drive north onto Tolar Grande, an old railway town on the now-defunct line to the Chilean coast, and our stop for the night.
Overnight | Homestay B & B
Day 5: Tolar Grande to Salta | Distance driven: 375km
Wrap up warm in the morning: even in summer temperatures can be below freezing until the sun rises high in the sky. First, we will explore the Ojos del Mar, home to the oldest life-form on earth: stromatolites, bindings of sedimentary grains dating from 3.5 billion years ago. These unassuming rock strata invented photosynthesis, and life as we know it. We then travel through the extraordinary red rock landscape of the Desierto del Diablo, across the breathtaking 4,700m pass of Abra del Gallo, to the viaduct of La Polvorilla where the Train to the Clouds finishes its journey, near the old mining town of San Antonio de Los Cobres. From here we descend into the Quebrada del Toro: a complete change of landscape, to visit the pre-Inca ruins of Tastil, before arriving back in Salta city at the end of a never to be forgotten extreme Puna experience.
Maybe from Salta, you will continue with us to Iguazu, Buenos Aires, or Patagonia. Options exist to connect with Atacama in Chile and Uyuni in Bolivia also. Just let us know of your plan pre or post-Puna tour and let us help to fit everything in.