San Pedro de Atacama Tour Highlights:
The driest place on the planet is otherworldly and a truly spectacular location. San Pedro de Atacama in the far north of Chile as a town is cute enough, but what surrounds it really is the main event!
Private services, custom-designed, combos with other regions
Start and end any day you wish, we plan around your dates
Complete tour packages; flights, hotels, transfers, and tours
Add other regions such as Easter Island or maybe some Wine Tours
We offer a huge choice of hotels and lodges for all budgets:
3, 4 and 5-star level tours, or a mix of all three to match your pocket
Other than the great outdoors we cater to special interests:
e.g. Astronomy, mountain biking, or trekking (ask us about these)
An ideal region as a multi-day shore excursion from your cruise ship
Remember everything we do is tailor-made to suit you: Find international flights at good prices and we design the tour around those. You choose if you want to do and see things not included below, we will add them seamlessly to the itinerary and deliver the perfect trip.
Choose from our large range in styles and levels of hotels to give yourself a comfortable or even luxury stay here in the desert. The lunchtime and nightlife options in this small, remote village are numerous and more than enough to keep you entertained and well-nourished.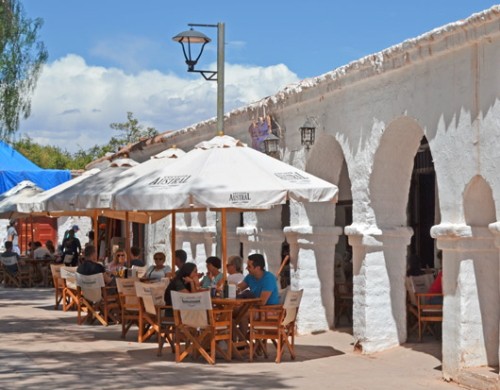 Day 1 | Travel to San Pedro de Atacama.
You are likely to arrive from Santiago and if so we will meet you at Calama airport. But note that you could arrive on one of our tours from either Salta in Argentina or from across the Uyuni Salt Flats in Bolivia. We can arrange any of these three routes to match anything else you may be thinking of doing in South America.
If you arrive from the 2-hour flight from the Chilean capital you will be met and we will transfer you 90 minutes or so to San Pedro in a private vehicle. At your selected hotel you can check-in and relax a little until it is time to enjoy a late afternoon excursion to the Moon Valley.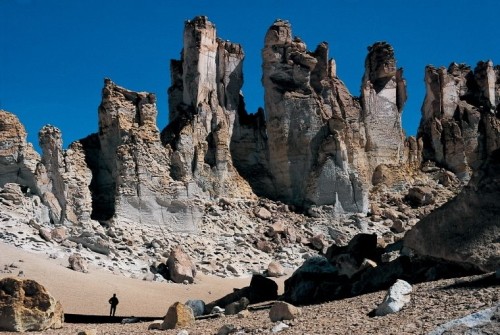 Day 2 | Out in the Middle of Nowhere!
Today is a full day of outdoor excursions with a touch of history and culture thrown in. After breakfast, your guide will pick you up in a private vehicle and you will drive out into the great expanse.
Lovely colored deserts, volcanoes, jagged landscapes, high altitude lakes, salt flats, flamingos, and other Andean birds, the list goes on. Make sure you have plenty of camera memory as each turn today provides a great shot. We will visit two remote villages today also; Socaire and Toconao. These villages developed around either agriculture or mining and have a desolate beauty, a cute plaza or two, typical rural dwellings, plus some artisan shops if you fancy an unusual gift.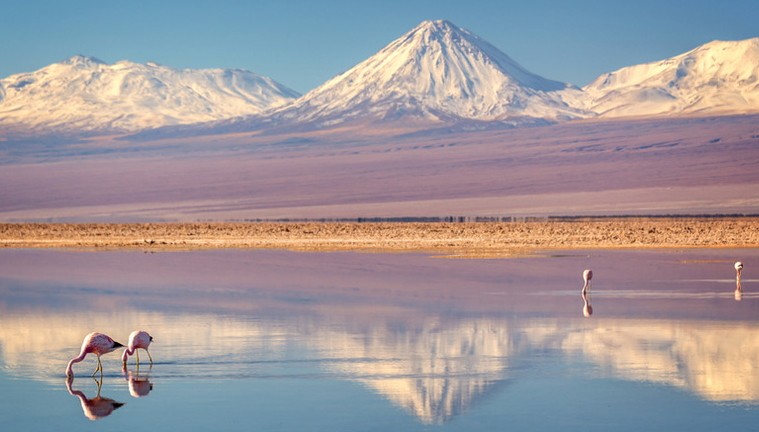 Day 3 | Geysers and Remote Villages
Its an early start today as we take you up to 4300 meters above sea level to witness the thermal activity of the El Tatio geyser. This is the largest geothermal field in the southern hemisphere. Why are we leaving really early? Well, the best thermal activity happens in the morning, and also the contrast with cold ambient temperatures just after sunrise provokes huge clouds of steam, it really is a great sight. Remember: Take warm clothes, a woolly hat, and gloves.
After walking around the steaming vents, and becoming very happy when the sun is fully up, you have the chance to bathe in the natural hot springs, so make sure you bring a bathing suit and a towel. We will enjoy a hot drink and breakfast snacks here also, then we head down.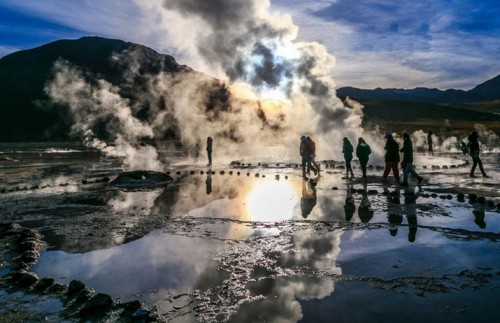 There will be photo stops on the way, in the Putana valley for example where local wildlife may be spotted and the views are amazing. Then a further stop will be enjoyed at Machuca village for some cultural and culinary experiences. When we arrive back in San Pedro you might need an afternoon nap! Then enjoy the evening in the town or your hotel.
Note: One of your evenings we can take you stargazing if you like? The skies around San Pedro de Atacama are beautifully clear most of the year and you can observe the heavens with experts and their telescopes.
Day 4 | Onward to More?
Transfer to the airport or overland to the Salar de Uyuni or Salta? These options require further conversation as they link to other destinations and extend your itinerary into other countries. Please click the links above to our sister websites and let us know which destinations you would like to add.
Another great option to add to your schedule in Atacama is a visit to the ALMA Observatory. This visit can only be added on a weekend morning and needs to be booked way in advance as there are so few spaces.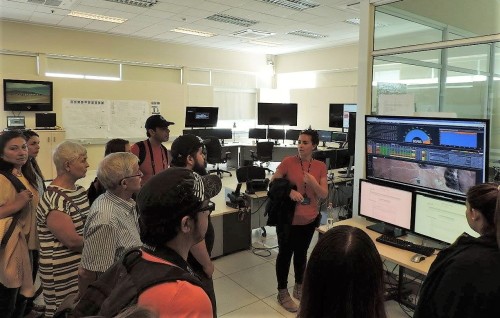 Click here for a blog on the ALMA visit listed on our Tours in Salta website. The Facebook album listed there shows Gary looking like an excited little kid with the antennas. If you cover a weekend on your trip to Atacama then ask us to include this visit, it is one you won't forget especially if you already have an interest in space.