Beautiful Patagonia, a vast, spectacular wilderness.
Start or end in Buenos Aires or Santiago de Chile
Capital experiences, e.g. Tango in Buenos Aires, wine in Santiago
Enjoy the Lake District both sides of the Andes
Perito Moreno glacier & Rivers of Ice excursions
Wide choice of hotel levels, boats, bus, and tour options
Flexible dates, go and come back any day you like
Full package, flights, hotels, tours and other services
Beautiful Patagonia | 10 Days from US$ 1,995
Patagonia is stunning from every angle. Massive landscapes everywhere you look. Our tours in Patagonia give you the great outdoors; Glaciers, lakes, forests, mountains and choose from a huge range of outdoor activities. Argentine and Chilean Patagonia is one of the few places on the planet where people can still disconnect with the hustle of everyday life and get back in touch with nature.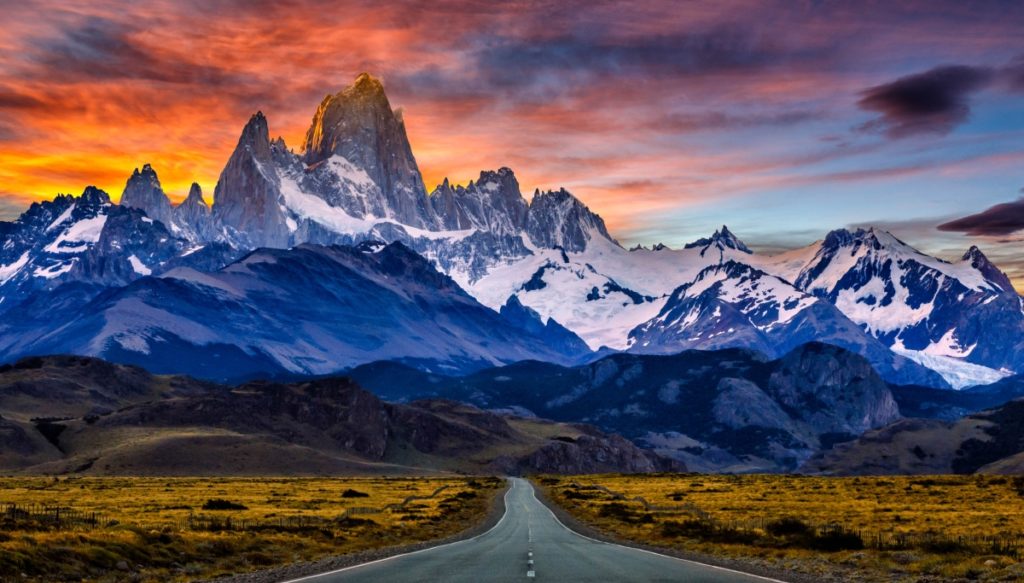 Day 1 | Arrival in Santiago or Buenos Aires
Note: Our tours in Patagonia can also be run from either capital and include some time in the city. Everything we do is custom-designed so just tell us your preferences and ideas and we will do our best to accommodate them.
For the program below let us assume starting in Santiago de Chile.
Upon arrival in Chile, you will be met and transferred to your hotel. If you arrive on an overnight flight there may be time for a Santiago city tour in the afternoon and/or a visit to the famous Santiago Central Market so that you can get a real taste of Chilean cuisine. If you arrive later just rest up from your journey and look ahead to a superb trip.

If you arrive in Buenos Aires we will do the tour in reverse order and we would make sure we book you in to see an iconic Tango show
Day 2 | Flight to Puerto Montt, free time in Puerto Varas
Today you will be picked up after breakfast and taken to the airport for the 1.45-hour flight to the northern Patagonian city of Puerto Montt, upon arrival you will be met and driven the short distance to picturesque Puerto Varas. The "city of roses" is set on the Llanquihue lakeshore was founded by German immigrants and retains much of its original character with lots of buildings that would not look out-of-place in Bavaria.
Feel free to wander the town, enjoy the lovely vistas of volcanoes and sample the local cuisine while you relax after your travel days. Tomorrow you will enjoy the activity you chose with us while planning.
Day 3 | Activity in the Puerto Varas area
Today you could just take it easy again if you wish, it is a lovely spot for sure, but you could also choose an activity to do in the Puerto Varas area. We have suggestions below:
Our Favorite: Beer & Bike
You will spend the day on a mountain bike, cycling alongside the lovely Llanquihue Lake offering great views of the volcanoes. You will get a close look at the local environment and its people from 2 wheels, cycling from Puerto Varas and ending in the small town of Frutillar, which very much retains its German character and roots.

The day includes 2 visits to small, artisanal breweries where you can sample their wares and see a little of the process involved. The first sampling is done at Chester Beer near the start of the route, just to get you going, the second at Salzburg Brewery at the end. If you drink a little too much near the end, no problem, our transport will be waiting to get you back to the hotel. No need to ride the bike more if you don't want to!
The Bike and Beer excursion is just our suggestion as something unusual, there are more options:
Day hike on the Osorno Volcano, with the Petrohue waterfall
Fjord kayaking on the Reloncavi Estuary – October to May
Puerto Varas city tour, Petrohue Falls and Osorno volcano
Day 4 | "Cruce Andino" to Bariloche in Argentina
The journey across the lakes and the international border starts in Petrohué after a short drive from Puerto Varas passing by the Calbuco and Osorno Volcanos, to the shores of Lake Todos Los Santos. As part of Vicente Pérez Rosales National Park, this area is surrounded by an evergreen millennial forest.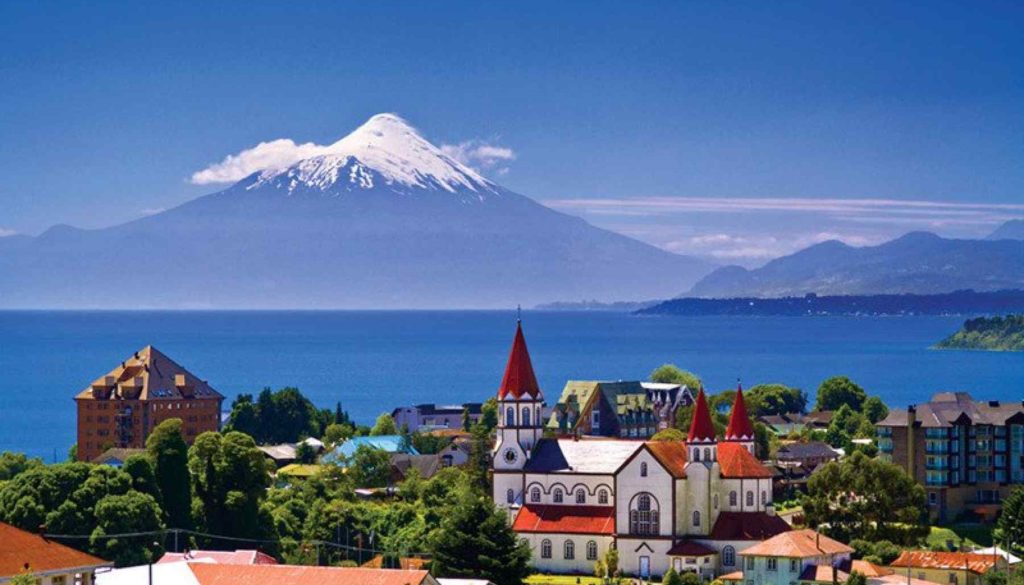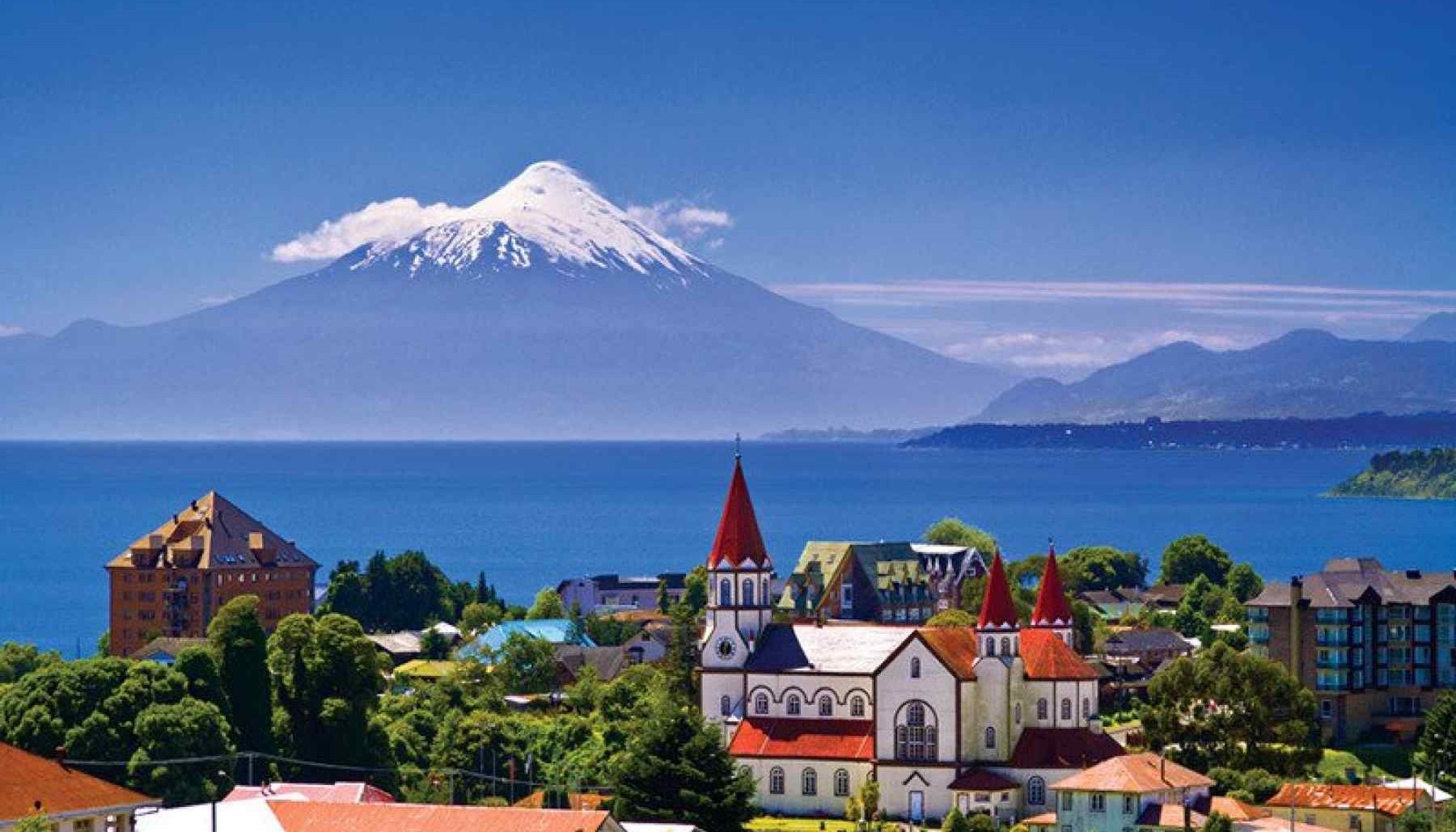 The boat terminal is the starting point for the trip on the catamaran "Lagos Andinos" which carries passengers to the small village of Peulla, at the other end of the lake. Before reaching this first ferry terminal we will visit the Petrohué Rapids, a spectacle of nature, geological formations of volcanic origin that give rise to spectacular water rapids.
The journey gives you great panoramas as you embark, sail and disembark several times during the day and on the last leg, you will sail across the Argentine lake Nahuel Huapi to Puerto Pañuelo, the last stop before arriving in Bariloche. We will drop you off at your hotel with a pick-up time for the next morning.
Day 5 | Half-day "Small Circuit" Bariloche Tour
Next, on our tours in Patagonia are several points of interest around Bariloche with a guide and driver. We will travel along the shoreline of Lake Nahuel Huapi until we reach Playa Bonita affording a beautiful view of Huemul Island.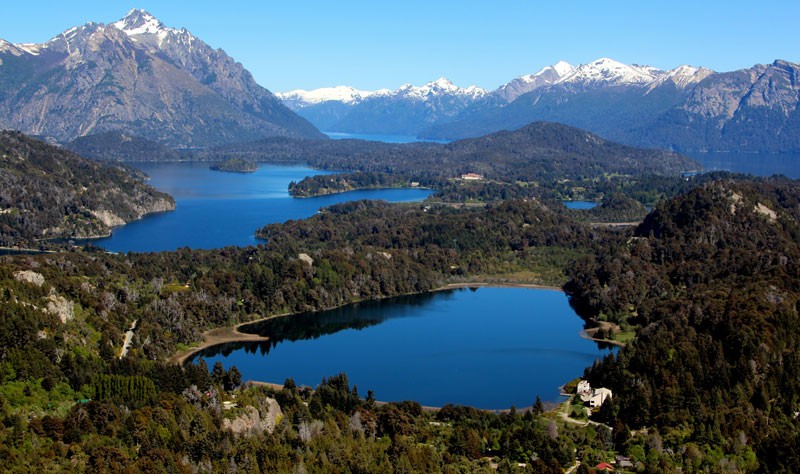 Now we will visit the famous Campanario Hill and take the chair lift to the top for one of the most beautiful views you will ever see stretching over the lakes of Nahuel Huapi and Perito Moreno, the San Pedro Peninsula, Victoria Island, the Otto, López, Goye and Catedral hills, and also downtown Bariloche.
A visit to Llao-Llao will involve a visit to San Eduardo Chapel, and also Pañuelo port on Nahuel Huapi. Then we will cross the bridge at lake Moreno and, on our way back, we skirt the lakes El Trébol and Nahuel Huapi before dropping you back at your hotel and you will have the remainder of the day to relax, wander, wine and dine – something Argentina does very well!
Day 6 | Optional activity day in the Bariloche area
Depending on which season you visit Bariloche there are a number of outdoor activities on foot, boat or 2 wheels plus excursions in vehicles to choose from. As you might expect on our tours in Patagonia there are numerous lakes, forest, and hills plus small villages where you can go sightseeing, depending on the weather conditions you have golf, trekking, and biking; skiing, kayaking, sailing; culinary tours, fishing….the list is a long one. If you have a particular interest just let us know.
Day 7 | Tours in Patagonia | Bariloche to El Calafate
Today you will be taken to the airport to board your short flight to the heart of Patagonia. Upon arrival in El Calafate, you will be met by our representative and transferred to your hotel in this vibrant town. You will have some free time to wander and enjoy the atmosphere of El Calafate, and the excellent Argentine cuisine and wine of course.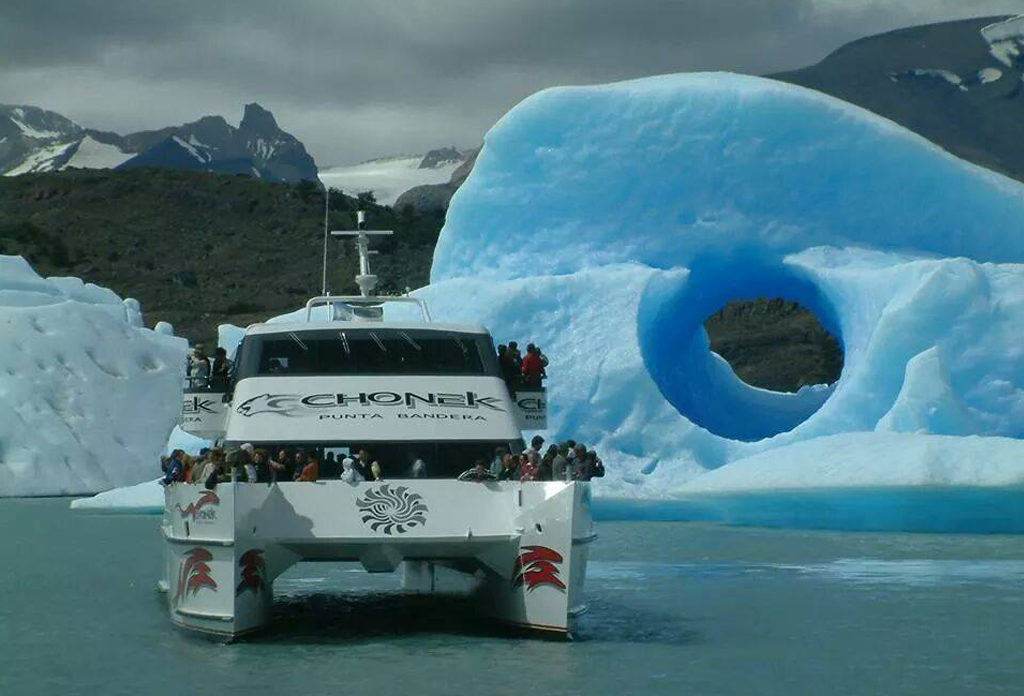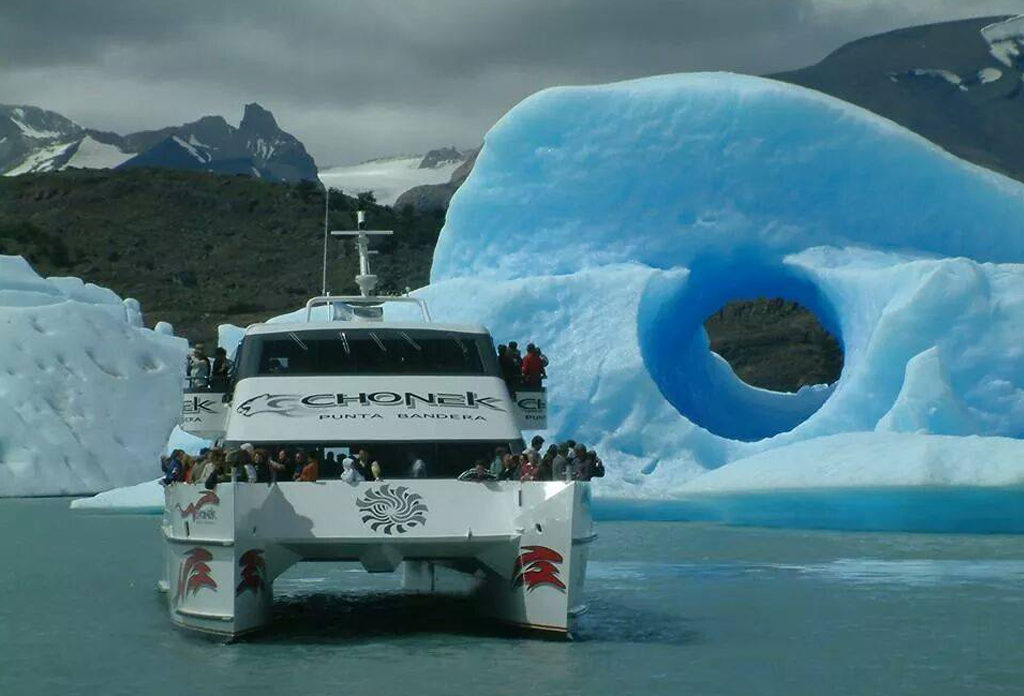 If we can fly you early this day you would have a whole afternoon in El Calafate where you could choose an extra excursion or activity.
Our Facebook albums | Rivers of Ice photos & Glacier Trekking photos
Day 8 | Perito Moreno Glacier Tour
No tours in Patagonia would be complete without the Perito Moreno Glacier. This huge glacier is like a picture postcard, and a very impressive natural wonder due to its great length, high ice wall, and relatively easy access. This huge river of ice enjoys a continuous advance and hence the loud calving of huge chunks of ice. The Parque Nacional Los Glaciares (Glaciers National Park) area is also home to other large glaciers such as the Upsala, Onelli, and Spegazzini.
Once we enter the Los Glaciares National Park, we follow the road around the large Lago Argentino some 50 miles (80km) from the town of El Calafate, Perito Moreno Glacier waits with its 200 foot (60 meters) high ice walls. Following the paths on foot that lead you to face the glacier, you will get impressive views from many viewpoints.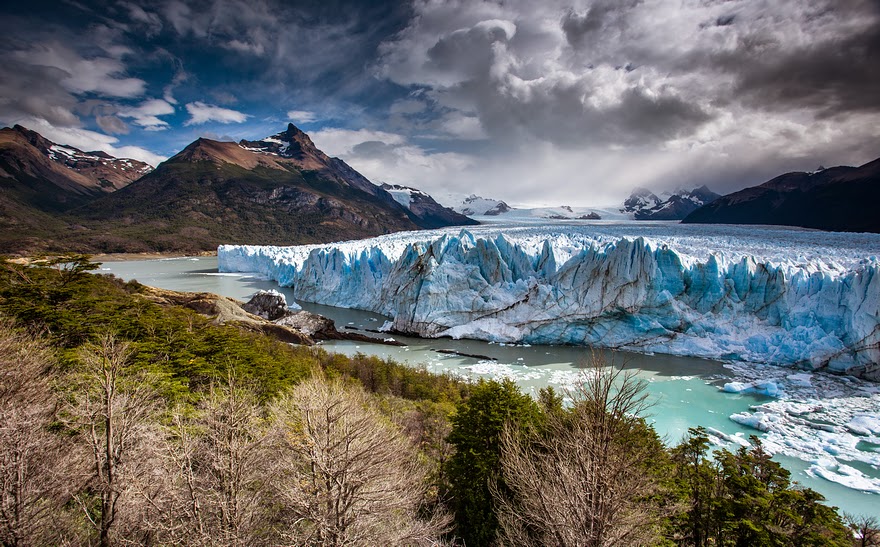 Then we board a motor yacht to sail the glacial lake and marvel at the huge ice wall at close quarters. Make sure your camera has plenty of free space for when an ice block breaks off and crashed into the lake.
Day 9 | Rios de Hielo (Rivers of Ice) Navigation
Today you will be picked up and driven south from El Calafate to sail across the waters of Lake Argentino to witness the stunning natural landscapes of the towering ice walls and icebergs in another area of the Los Glaciares National Park.
This "Rivers of Ice" Boat Tour starts from the Punta Bandera harbor, from where we will navigate through the northern arm of Lake Argentino and across the Boca del Diablo, the narrowest part of the lake. We will cruise along the Upsala channel, towards the spectacular Upsala Glacier allowing you to see the beautiful natural landscapes of ice, deep blue lakes and enormous icebergs floating past. The boat tour then continues through the Spegazzini Channel, where you will get the chance to see the Seco Glacier, and finally reaching the tallest glacier in the National park, the Spegazzini Glacier, with its spectacular curved course down the mountainside and into the lake.
Day 10 | Fly back to Santiago or Buenos Aires
Unfortunately, its time to leave Patagonia and fly north, either to Buenos Aires, where you may decide to have a couple of days, or connecting on to another city such as Santiago for your international flight back home.
There is so much to see and do in Chile and Argentina that either before or after Patagonia you might consider adding a few days for Buenos Aires as we suggested, or for the wine regions of Chile and Argentina, or the amazing Iguazu Falls or Machu Picchu. Just let us know how long you can stay down here, we can arrange plenty for you to fill your time.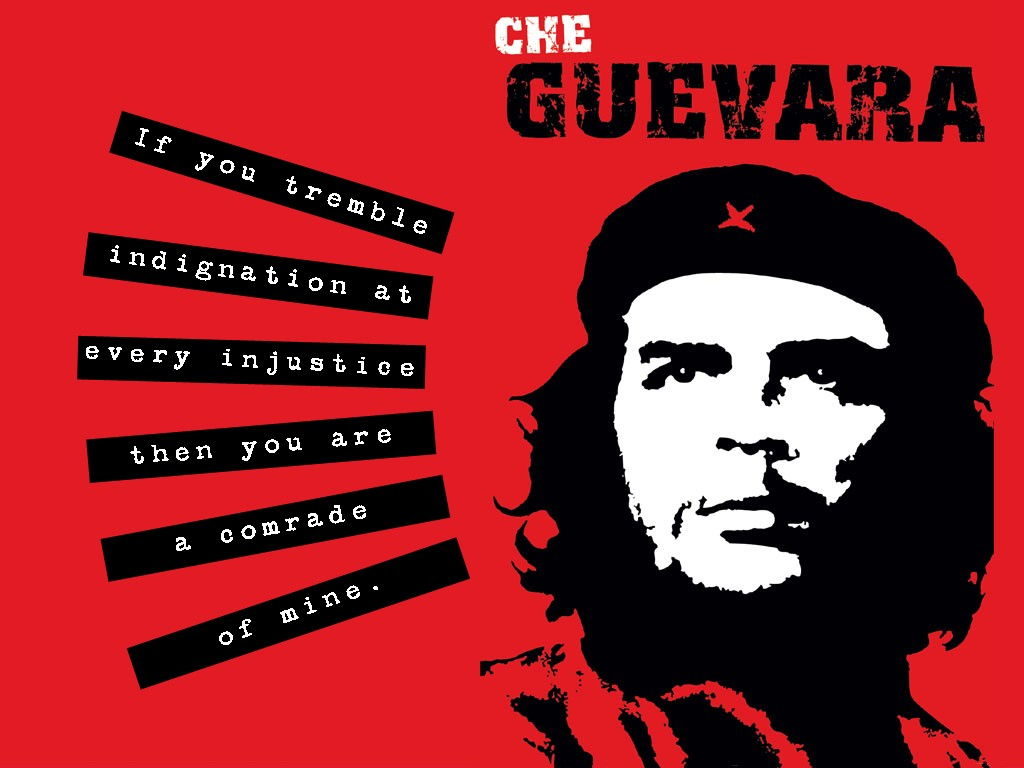 *Please note that the price listed above represents the lowest budget rate we can offer on tours in Patagonia for a minimum of 2 people traveling, during the lowest season, sharing rooms in budget 3* hotels, with shared tours & services. Flights are quoted separately according to dates and season.
For solo travelers, the 'single supplement charge' applies (essentially to pay for having your own hotel room and airport transfers). Ask your travel consultant for more information.