In and Around Cuenca
Tours in Cuenca don't get mentioned as much as they should, but that is kind of understandable! The Galapagos Islands are quite rightly the highlight of Ecuador, and access to the Galapagos is via Quito or Guayaquil. Quito is much more interesting than Guayaquil (in our humble opinion) and people generally add on a day or two there. Our advice to clients is to add this extra time in Quito before the Galapagos so that if your international flight arrives late to Ecuador you don't miss your connection to the islands.
So with this extra time, you can easily do things within and just outside Quito (City tour, Middle of the World, Otavalo market etc), it's standard practice and well worth it. But if, and only if, people dedicate another couple of days to the Ecuadorian mainland could we fit Cuenca in. If you have those days open to you then take advantage of a city that is only a 55-minute flight south of Quito. Cuenca's friendliness as a city matches its colonial charm. It might remind you a little of Cusco in Peru, or Sucre in Bolivia with its Andean culture and surrounded by lovely mountain scenery, but with a bit more oxygen!
On a Road Trip to Guayaquil?
If you have decided you want us to build some tours in Cuenca into your itinerary then please give yourself at least two nights to enjoy the city and add a couple of excursions nearby. As we will mention again later, you could visit Cuenca before going to the Galapagos, as it can be the start of a scenic road trip to Guayaquil, from where you fly out to the islands. There is a beautiful mountain road running from Cuenca to the Pacific coast at Guayaquil, crossing the Cajas National Park, and stunning natural wonder. So a great start to your Ecuador trip could look like this:
Arrive Quito – spend a couple of days in and around the city
A short flight to Cuenca – half day city tour on arrival
A full-day excursion to Ingapirca and its surroundings
Road trip Guayaquil via the beautiful Cajas National Park
Night in Guayaquil before flying to the Galapagos
Cajas National Park
This lovely national park can be visited for the day to/from Cuenca or be included in a road trip from Cuenca to Guayaquil, for your flight to the Galapagos. Either way, it's a stunning place that looks a little like the Scottish highlands, with elements of Arctic tundra, swamps and wetlands, and trails that take you into Lord of the Rings scenery.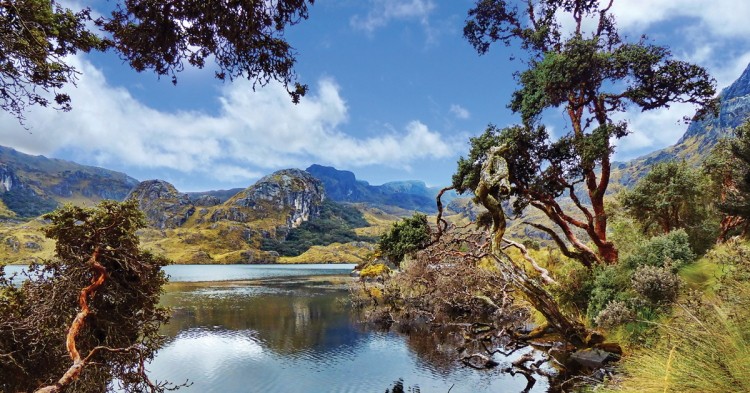 If you are a lover of the great outdoors and fancy something a little off the beaten track, this road trip is for you. The drive will take around 4 hours, plus time spent in the National Park and a scenic lunch stop along the way, this is an all-day trip. Travelling by car you see so much more than flying over this lovely countryside.
Panama Hats
The name of these famous hats is confusing that's for sure, they come from Ecuador, not Panama. Spending time in Cuenca you can learn about, and buy, as many examples as you can carry. In the 1900s these Ecuadorian hats were being exported to Panama while the Panama Canal was being built. When US President Roosevelt visited the construction site and was photographed wearing this style of hat, the name "Panama Hat" was coined. There are a number of museums, hat factories, workshops and of course many shops specializing in showing you how they are made.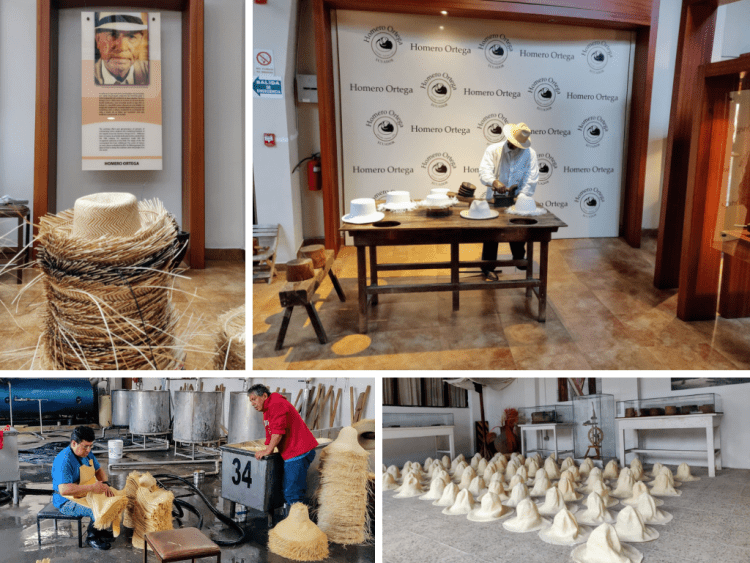 Ingapirca Inca Ruins
If you have come from, or are going to Peru, maybe this site will seem understated but it is definitely worth a visit. Ingapirca is the most important, and best-preserved Inca ruin in Ecuador. The myriad terraces, stone-paved walkways, and foundations of once huge buildings found here are arranged around the impressive Sun Temple. Openings in the temple walls will align perfectly with the suns rays on solstices. These times of the year were very important to the Inca during ancient times, and this sun & moon worshipping race would celebrate in fine style, complete with a crude beer which is still being made today! Take time after the tour to walk down a portion of an Inca trail and visit the onsite museum.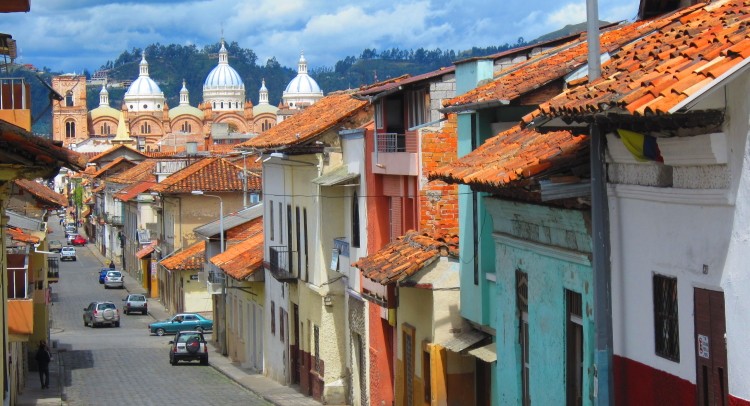 Cuenca City
Apart from the fact that it is a lovely town to wander around, there are a number of interesting things to do and see. We have talked about the Panama hats angle, but throw in the ornate Cathedrals and churches, browsing the flower markets (Ecuador is the worlds 3rd biggest flower exporter), strolling the river, hiking to a viewpoint over the city, visiting the wild animal rescue centre, museums, Inca ruins within the city limits, plus all the traditional beverages and culinary experiences you can have – and you will have one or two very full days of tours in Cuenca.