Costa Rica Vacations | Self-Drive & Transfers
Our Costa Rica vacations are high on natural beauty and active pursuits with a heavy dose of relaxation. You can modify the program below to your wishes and then we ensure it all works perfectly so you make the most of your time in Central America.
A Costa Rica tour takes you to a mega-diverse country with so much to offer. Known for its great coffee and fine Pacific and Caribbean beaches, it is also home to volcanoes and an abundance of wildlife.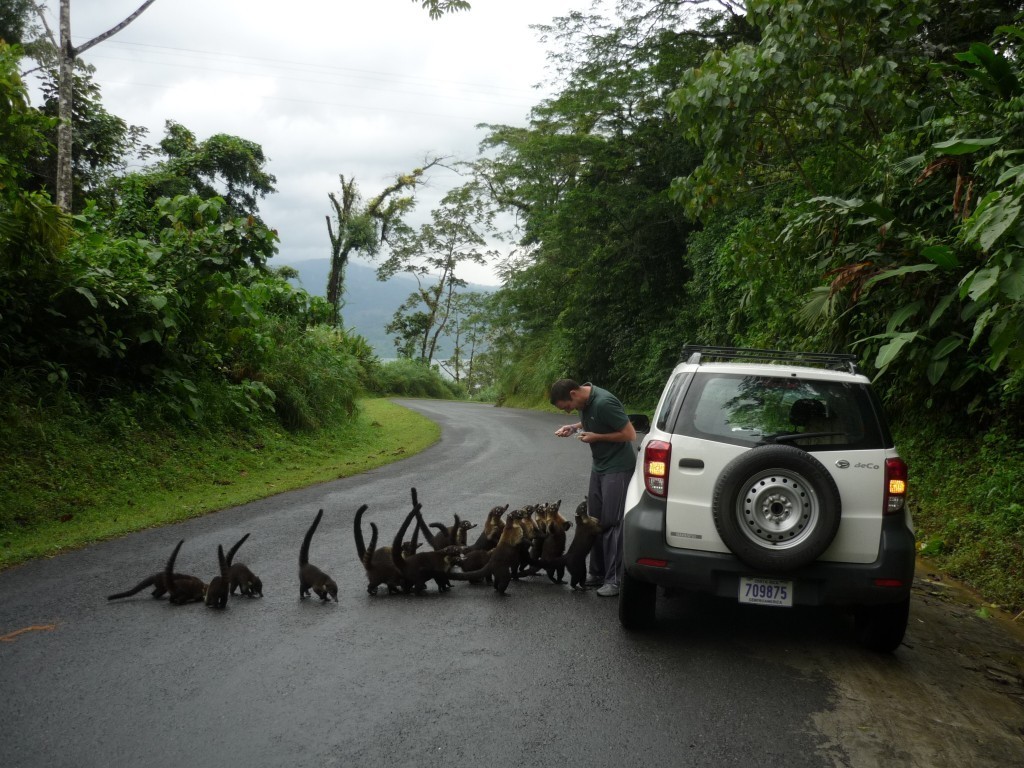 Note: This Costa Rica tour has a strong element of self-drive, and the country is easy to navigate. If you do not feel like driving, then we can offer private transfers between the towns involved.
Day 1 | Arrival in San Jose
Upon arrival in San José, home to over one-third of all Ticos (the nickname for people from Costa Rica), you will be met by our local agents and transferred to your hotel on the edge of this sprawling metropolis. The city's markets are colorful and vibrant, and its nightlife is as sophisticated (or not!) as you want it to be.
Day 2 | Tortuguero National Park
Our Costa Rica vacations properly kick-off after an early breakfast when one of our local guides meets you at your hotel. You will then head out into the countryside on a bus ride towards the Caribbean coast.
Today is the start of a two-night adventure in the Tortuguero National Park on the lush Caribbean coast. You arrive in the park after the road transfer plus a boat trip through a navigable network of lakes and canals that criss-cross the national park.
We can highly recommend a stay at the Pachira Lodge for example, where activities include day excursions within the Tortuguero National Park, boat tours along the canals (or even beyond), walking along pristine beaches, and visiting the interesting Tortuguero village and the Caribbean Conservation Corporation's visitor center with its Turtle Museum.
Day 3 | Tortuguero National Park
Today, you have the opportunity to explore the Tortuguero National Park area much more. A mixture of walking and boat trips are usually included in the schedule, plus you have time to relax on the beach or by the pool if you wish.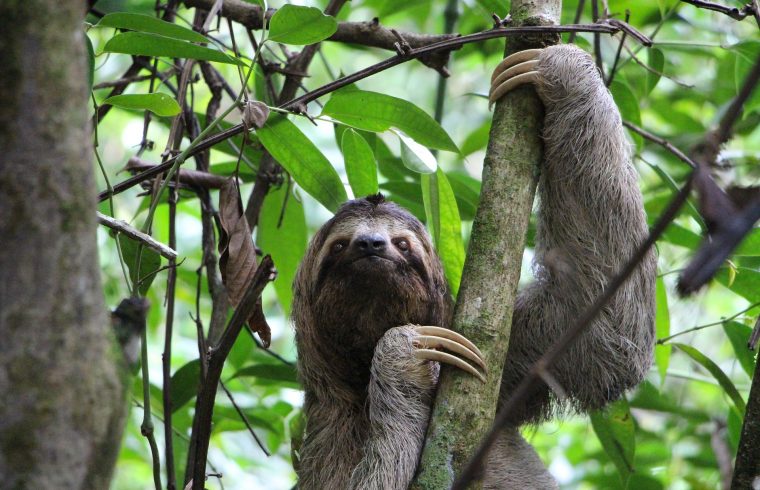 During the turtle nesting season (July to October) there is an optional tour at night available to see these creatures making nests (cost not included).
Day 4 | Self-drive to Arenal
Today, you will leave the lodge and return along the river to where the road starts. You will then have lunch and pick up your hire car, a small 4×4. Nothing short of awesome is the only way to describe the feeling you will experience when seeing the Arenal Volcano for the first time.
Driving through the valleys of the agriculturally-rich northern zone, up through San Carlos and into the towering cloud forest, this is one of the most inviting regions in Costa Rica.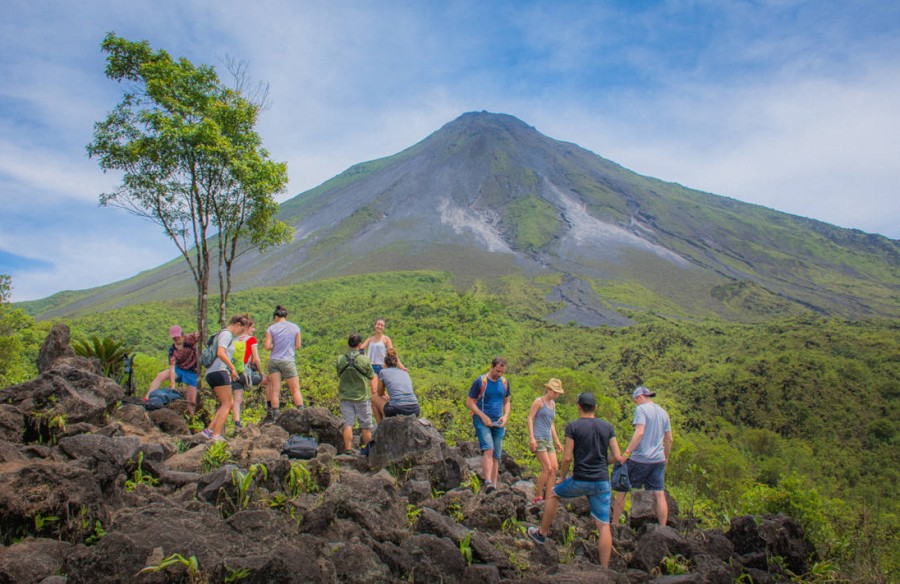 You will be staying at a lodge, such as the Arenal Paraiso, which serves as your base for exploring the area. There are many optional excursions you can take, such as horse riding and zip line adventures. This lodge has its own hot springs with a view of the volcano (intermittent mist permitting of course!).
Day 5 | Arenal Volcano area
Today, you will have a free day to enjoy Arenal and the surrounding area. There are a variety of tours to keep you busy if you wish: Caño Negro Wildlife Refuge; a tour to the Arenal volcano and Tabacón Resort hot springs; sport fishing in Arenal Lake; Arenal Volcano hike; mountain biking; Venado Caves tour; horseback riding; zip-lining; the Peñas Blancas safari float and much more. Whatever you are doing, you may hear the volcano rumbling along in the background.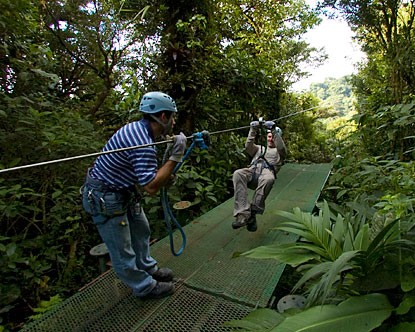 Day 6 | Self-drive to Tamarindo
Today you will drive across the country, winding along hilly roads until you reach the Pacific Coast. Enjoy the scenery as you drive to the small laid back resort area of Tamarindo and check into your comfy hotel for a well-earned beverage.
We have lots of options in the town, across a range of budgets but we highly recommend the lovely Cala Luna hotel. With its great location and excellent facilities, you will really be able to relax and enjoy the sun and sand.
Day 7 | Tamarindo Beach
Our Costa Rica vacations will always give you the chance to just kick back, or enjoy something more active, as there are plenty of options depending on your energy levels. We personally enjoy exploring the other nearby beaches and towns along the Pacific coast. Have a beach-side meal and even a round of golf.
Day 8 | Tamarindo Beach
Another day to relax before you have to start to think about going back to work (what a terrible thought!). Enjoy the beach, eat drink and be merry and also top up your tan.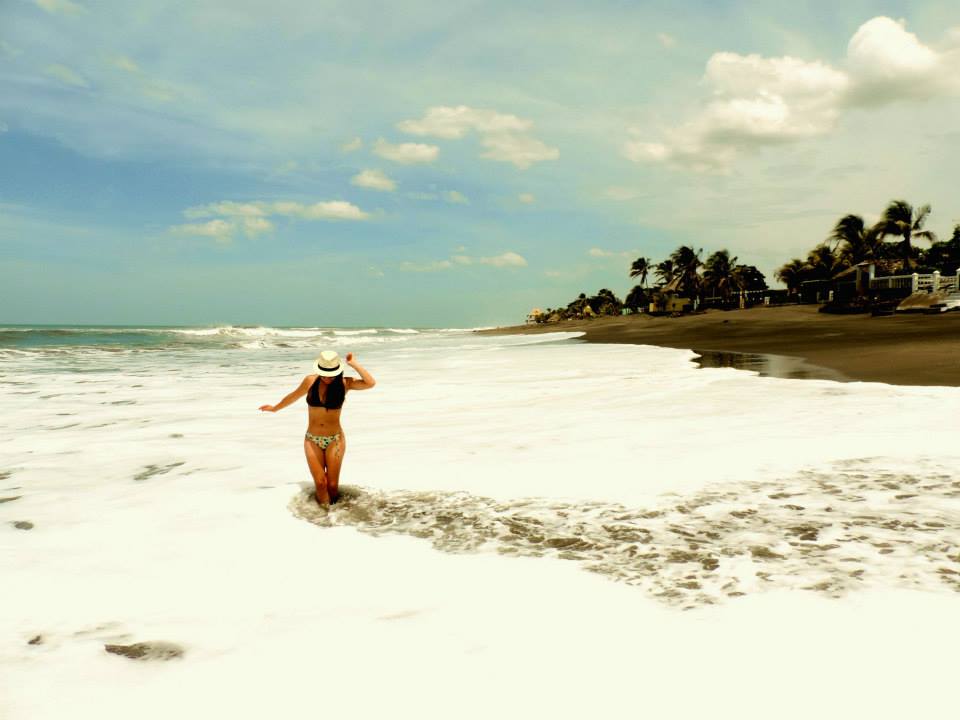 Day 9 | Self-drive back to San Jose
Today you will have a drive back to San Jose which takes a good part of the day, depending on traffic conditions of course.
When you arrive in San Jose you will have the option of staying in a hotel overnight or connecting directly with your flights home after dropping off the hire car.
Ask us for details and of how you could combine your Costa Rica tour with another Escaped to Latin America tour (such as Nicaragua)to extend your time in beautiful Latin America.
Remember: You can modify this Costa Rica tour in any way, for example by adding extra days – just tell us what you would like.
*Please note that the price listed above represents the lowest budget rate we can offer for a minimum of 2 people traveling, during the lowest season, sharing rooms in budget 3* hotels, with shared tours & services. Flights are quoted separately according to dates and season.
For solo travelers, the 'single supplement charge' applies (essentially to pay for having your own hotel room and airport transfers). Ask your travel consultant for more information.