National Geographic Top Destination | Choquequirao
Those of us who live and work in Peru know that this spectacular and massively biodiverse country should always feature on the National Geographic top destination list. What is very pleasing is that the ancient site of Choquequirao is highlighted on the 2023 list, rather than all the talk being of Machu Picchu.
Machu Picchu is amazing, and of that, there is no doubt. I have visited the beautiful Inca site more than 20 times and it never gets old, but there are so many more ancient ruins in Peru that will blow up your Instagram account. Years back getting to Choquequirao was quite difficult, both with respect to logistics and trekking effort, and it is still not as easy as visiting Machu Picchu. But that is part of its appeal as you won't be surrounded by hundreds of other people while enjoying the views you may even find yourself alone at the site for a while as you can see in the photo below.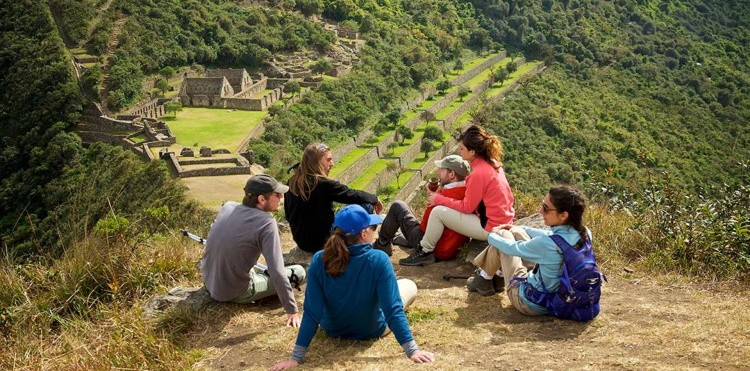 Today the Choquequirao road and trail infrastructure are better and still improving. There are more campsites and rustic accommodations along the route, plus more companies offering the trek and visit as a package. As we have said it's not like visiting Machu Picchu but it's quite a bit easier than it was. Buying a package is often not too much more expensive than trying to organize everything yourself as operators will have group departures which offer economies of scale. Non-Spanish speakers will struggle to manage things independently in Peru we feel!
When a friend and I first did the trek in 2002 we arrived in the village of Cachora and contracted a muleteer to carry our gear and guide us (only possible as we speak Spanish). At that time the track was very rough, and on the return leg actually destroyed my walking boots meaning I had to finish the trek in sandals!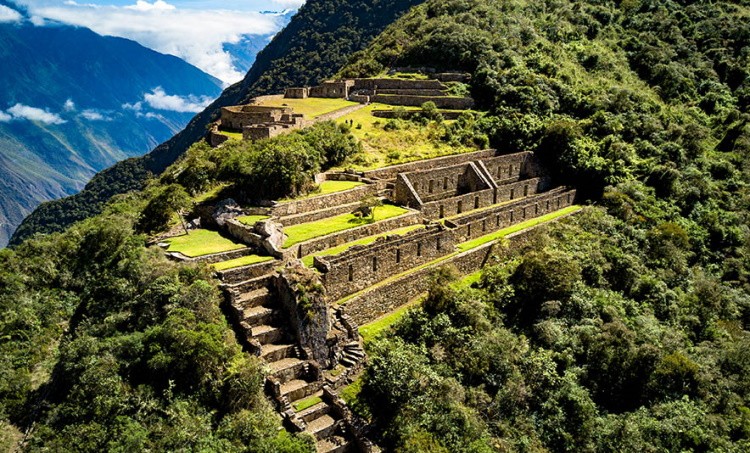 Today it's not a walk in the park either, but as we have said things are easier than in the past and you have more support options and infrastructure. Trekking to remote Inca ruins or wildlife spots in Peru is exhilarating. I will never forget the moments I glimpsed ruins for the first time, arriving on foot and almost alone. This feeling is almost a spiritual one, but one that is harder and harder to achieve in today's world where travel is easier and getting to remote spots is being made simpler. Thankfully in Peru, there are still lots of places that large numbers of people can not get to, that require extra effort, but that can be enjoyed at a very reasonable cost. Choquequirao is one such place.