Boozy Experiences = Cocktails | Spirits | Beer
To be clear, when we say boozy experiences we are just playing with the word. Of course, if you wish to partake of a little more than you normally would, why not? You are on vacation! Here we will focus on three types of alcoholic experiences that can be enjoyed in a number of our destinations:
Enjoying iconic cocktails in their home country
Distillery visits and tasting in Central and South America
Craft beer brewery visits and tastings in many countries
Iconic Cocktails | 4 Classics to Try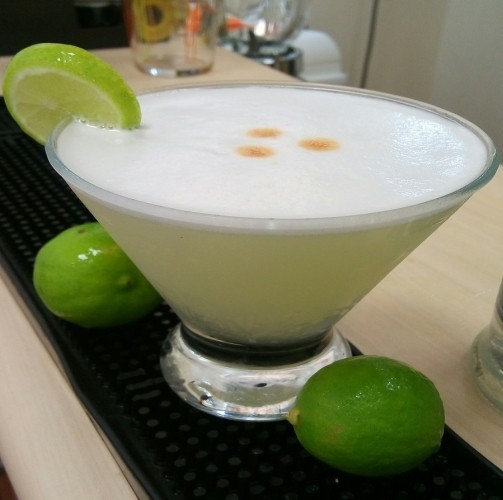 1. Pisco Sour – Peru and Chile
Peru and Chile often have "words" about who makes the best Pisco (the actual spirit), but to be honest, most Chileans that we have spoken to say they prefer the Peruvian version of the cocktail. (the styles do vary a fair bit between the two countries). Lima is the best place to try a Pisco Sour in our opinion, the city where it was invented. This link will give you plenty of information about the cocktail, but even better would be to fly down here and drink several in Lima at the start of our Peru Tours.
2. Caipirinha – Brazil
This is a cocktail that you just want to keep sipping, especially in the heat of Brazil. This is Brazil's national cocktail and is made with a local spirit distilled from sugar cane, Cachaça (again, see below in distilleries). Lime and sugar are mixed together in the glass or pitcher and then the spirit is added, very refreshing indeed. You want one of these in your hand while sitting at a Copacabana beach-side bar while in Rio de Janeiro, how cool would that be!
3. Fernet con Coca "Fernando" – Argentina
The author of this page lived in Argentina for 2 years and I have to be honest, I don't like Fernet. Mixing it with Coca Cola makes it more drinkable, but I would rather have a glass of Malbec. However, you might like it (75% of all Fernet produced is consumed in Argentina, so clearly many do). And in any case, the name of the game is trying national cocktails in their home countries. The story of this drink is an interesting one so have a look at this link maybe, and then give it a try on any Argentina Tour.
4. Cuba Libre – Great rum makes it delicious anywhere.
Many countries in Central and South America produce rum (see the distilleries section below), so getting a rum and coke is pretty easy. It is also easy to prepare has led some to comment that it is a "lazy persons drink". However, the history of the Cuba Libre and of the original rum producing companies is interesting in itself. Charles A. Coulombe, perhaps a more enlightened commentator called it "a potent symbol of a changing world order – the marriage of rum, lubricant of the old colonial empires, and Coca-Cola, icon of modern American global capitalism".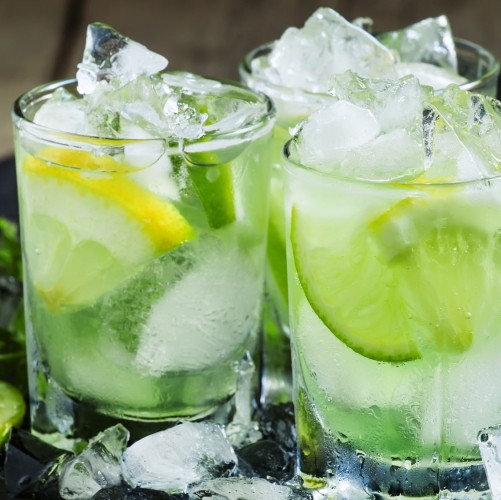 Distilleries – Rum | Pisco | Singani | Cachaça | Tequila
You have heard of some of these spirits, and probably drink them at home. But a couple of these below might not be familiar to you, so come down and visit the places where they are made as part of your Latin America tour. Note: We are only talking about Rum distillery tours in some of the destinations where we operate tours, there are lots more distilleries and destinations of course – so please ask.
1. Rum – Nicaragua, Panama, Costa Rica
Our favorite Rum distillery tour is Flor de Caña in Nicaragua. This is a must-do while on our Nicaragua Tour. Flor de Caña has a great visitor center, a very polished tour, and some world-famous rum to taste at the end. In Panama and Costa Rica, we can organize similar visits to Ron Abuelo and Sabandi distilleries respectively. Any Boozy visits can be blended into your tour schedule so you have a mix of activities to keep you fully stimulated.
2. Pisco – Peru and Chile
These two countries always seem to be locked in an argument as to who has the original Pisco and which country does it best. The debate is amusing for most people that live down here, and to be honest, we don't care who is correct as both countries have great Pisco and related tourism experiences. Peru is a more "edgy" country and if we were to give our considered opinion we would say do Pisco in Peru and wine in Chile.
The distilleries in the Ica (visited from Lima) and Moquegua (visited from Arequipa) regions of Peru vary widely in history, style, and investment level. We will show you the whole range, from La Caravedo with its high tech modern stills (see the photo below) to somewhere like El Catador which has not changed a great deal over the decades.

3. Singani – Only in Bolivia!
Before we started looking into wine tours in Bolivia we didn't know anything about Singani, probably not many of you do either? Visiting the wine region of Bolivia (well anywhere in Bolivia really!) is a real experience, one that can be blended with the other highest wineries in the world across the border in northern Argentina. Singani is distilled from Muscat of Alexandria primarily in the vineyards and valleys surrounding the small city of Tarija.
Read more about Bolivia here + Highest wineries in the world
4. Cachaça – Brazilian Firewater
Sipping a Caipirinha on Copacabana Beach in Rio is epic, sipping anything at all on Copacabana is fantastic, but as the iconic cocktail Caipirinha is made with the Brazilian national spirit Cachaça, it makes the moment extra special. From Rio de Janerio or Sao Paulo let us take you to Paraty, a lovely visit in itself. Around this quaint town are some Cachaça distilleries that we can visit. Plus we will ser the raw material used in producing this potent spirit, the sugar cane.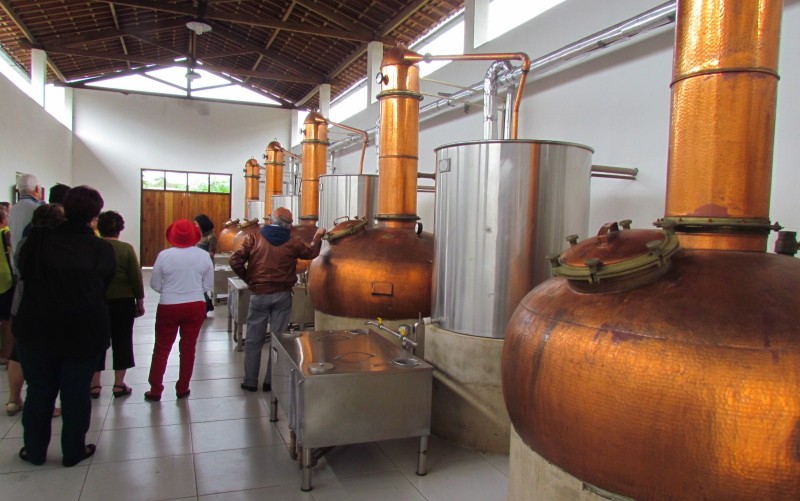 Craft Beer | Micro-Breweries & Brew Houses
We particularly like the craft beers and brewery visits we find in Argentina and Chile. These countries have a very strong European influence, Germany and the UK, in particular, are known for their ties to Chile, and we know these two nations have great beer-drinking cultures. Argentina may be more influenced by historic links to Italy but they have villages of Welshmen in the south and an Octoberfest in Cordoba. One of the best stouts I have ever tasted was in Buenos Aires.
Bariloche in Argentina is not only a lovely destination for the great outdoors, skiing, golf, etc but it has quite a number of breweries to tour and enjoy sipping. Puerto Varas in Chile is a similar story, a lovely lakeside town with plenty of beer action. Chester Beer is our favorite.
Try Beer and Patagonia on this Tour