3 or 4 Night Easter Island Tours from $US 595
Our Easter Island tours show you the best of Rapa Nui (to give it its original name), a place that has much more in common with Polynesia than Chile and is the most isolated, inhabited place on Earth. Famous for its huge stone heads and buried bodies, it is a fascinating place.
Remember: We custom design all of our trips to suit you. If you wish to add days to your Easter Island tour, or change schedules, just let us know – we are here to give you exactly what you want!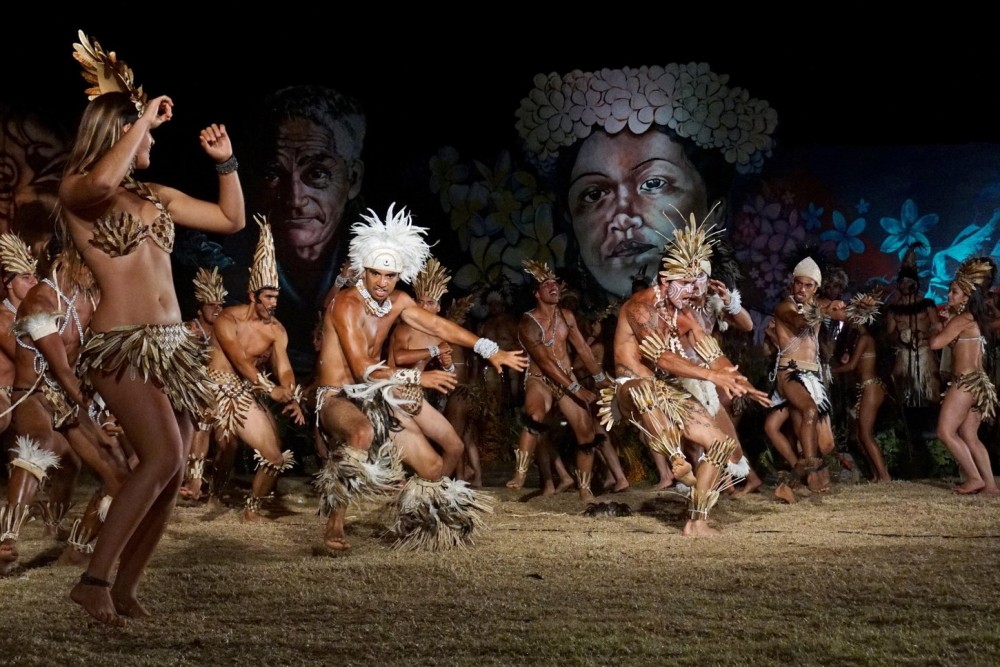 Day 1 – Fly to Easter Island
Upon arrival at the Mataveri Airport on Rapa Nui, you will be met with the traditional Polynesian welcome of flower necklaces. We will then transfer you to your hotel in or near the town of Hanga Roa. Depending on flight schedules you may have the afternoon free to make visits or wander the town itself. Spend the rest of the day at your leisure relaxing after the flight.
On Sundays, the local arts and crafts market is a must-see and the local museum, which contains a collection of Rapa Nui artifact reproductions, is also a must for visitors. In any case, there are always handicrafts on offer, whatever the day.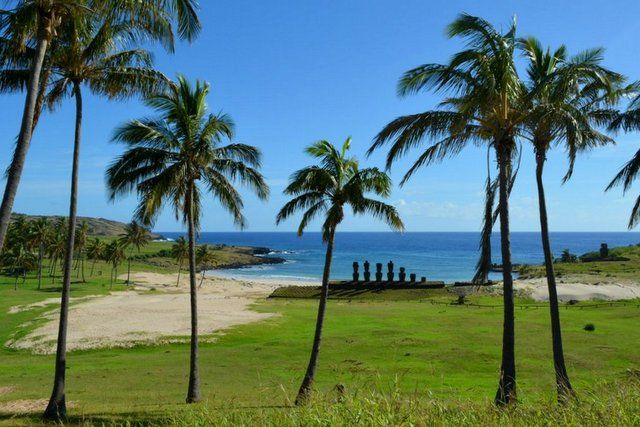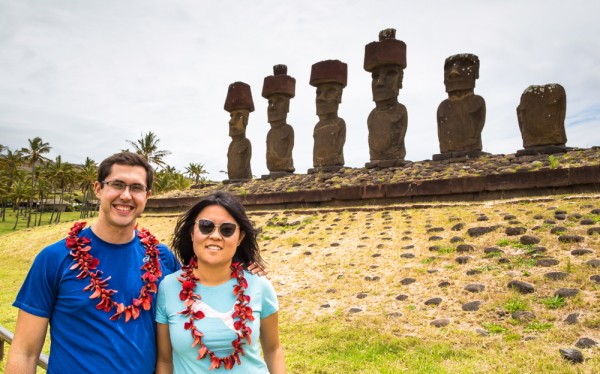 There is a wide range of hotel options and we can help you choose according to your budget and travel style.
Day 2 – Full day of Easter Island tours
Today, we will leave Hanga Roa and head along the coast where you will enjoy beautiful views of the black volcanic outcrops and the moody Poike Peninsula. We will visit the archaeological sites in Vaihu, where several moai (the famous stone heads and figures) mark the "Trail of the Traditional Moai".
We will have lunch at Ranu Raraku quarry, where the statues were originally made and are still littered around unfinished, and then walk up to the spectacular Ranu Raraku volcano.
The highlight of the trip is a visit to the restored Ahu Tongariki and its 15 moai – the largest worship site on the island. Coming back down from the volcano, we will continue our drive to idyllic Anakena Beach, where you can take a dip in the inviting Pacific Ocean.
We will then drive back to Hanga Roa for the evening – Our video of Anakena Beach
Day 3 – Further Exploration of Rapa Nui
Today, we will make the short journey to the ceremonial village of Orongo which is perched on the edge of a huge volcanic crater. The site affords great views of three small islands out in the Pacific: Motu Nui, Moto Kau, and Moto Iti and is the site of the strange "Birdman" cult, which will be explained to you during your tour.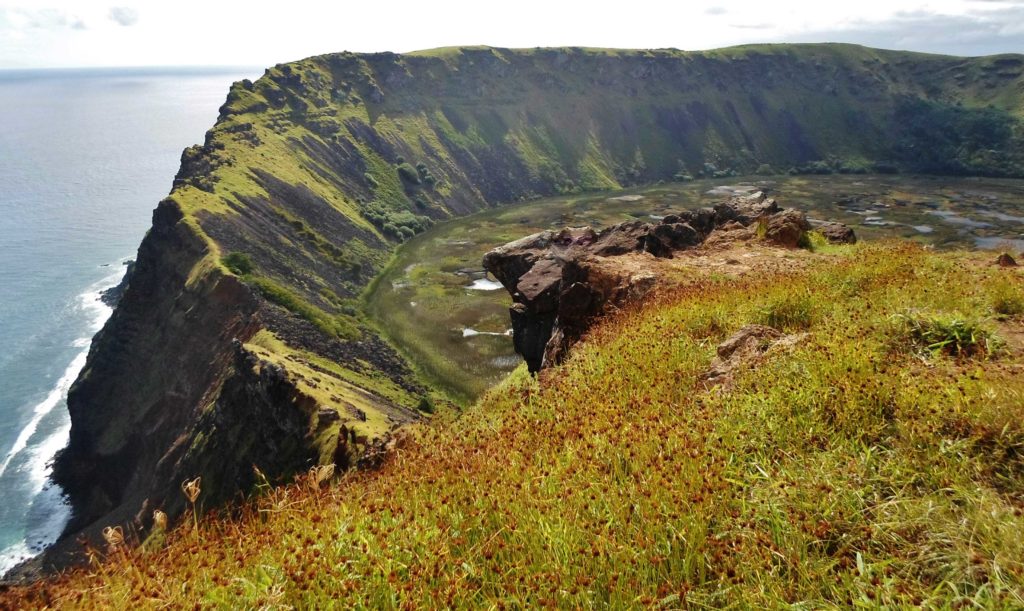 After this, we will take you to visit the Ahu Akivi site, which is made up of seven more huge moai statues. No matter how many of these statues you see they all seem to be different, walking among these Moai is almost a spiritual experience, one that you will never forget.
Day 4 – Back to the mainland of Chile and on?
Today we say farewell to this unique destination as we transfer you to the airport in order to catch a flight to either Santiago de Chile (or Tahiti). In Santiago, it is easy to connect with tours in the rest of Chile or around South America, Peru for example.