This hotel-based Galapagos tour concentrates on the highlights of Isabela and Santa Cruz Islands by island-hopping. If you suffer from motion sickness, this could be the tour for you as you sleep on dry land!
Day 1 – Arrival on Santa Cruz Island
We fly you from Quito or Guayaquil to the island of Baltra to start your Galapagos tour. You will be met by our local representative at the airport and driven be transferred by a bus and boat ride to the island of Santa Cruz and then to your hotel, just in time to enjoy lunch.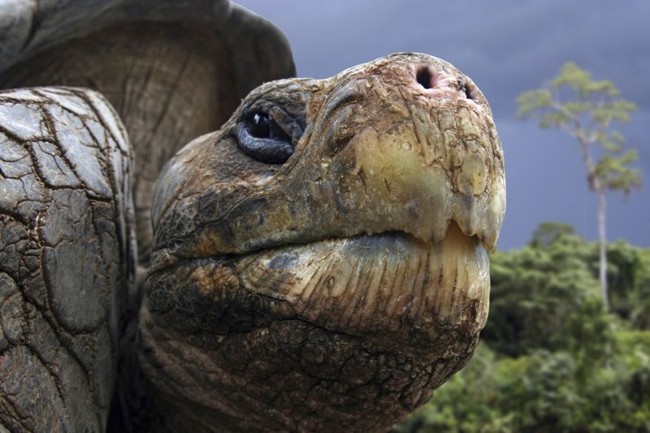 In the afternoon, you will visit the famous "Twins", two large volcanic pits formed by the collapse of a lava chamber many years ago. They are home to a wide variety of endemic species, and we hope to spot Short Eared Owls and Darwin's Finch as well as explore the remains of the once great Scalesia Woodland.
From here, we head to see the famous giant tortoises, before continuing to explore a 450-meter lava tunnel, which is lit up, allowing us to see various geological formations, such as stalactites and stalagmites. We then return to our lodge for dinner and a briefing about the next day.
Day 2 – Sea Kayaking & Isabela Island
After a delicious breakfast, we will take a 45-minute boat ride to our sea kayaking spot. After some instruction and a safety briefing from our qualified guides, we will spend the morning exploring from your personal vessel, and a unique view of the coastline.
We should see sea lions, green sea turtles, frigate birds, blue-footed boobies, brown pelicans, and of course plenty of fish very close up. For those who wish, you can even have a go at snorkeling.
After lunch back at our hotel, we will take a boat to Isabela Island and hopefully see sharks, rays, and dolphins along the way. We stay overnight at a wonderful hotel overlooking the beach, and a welcome drink, dinner, and briefing are included.
Day 3 – Volcanoes, Giant Tortoises & Snorkelling
Today will have you donning your hiking shoes. After driving to the start point we then walk around the second largest crater in the world. For those who want to carry on exploring we have the option of also visiting Volcan Chico.
We have lunch at an organic farm known as Campo Duro. We will have a delicious meal, cooked on hot rocks and using produce that is fresh from the farm. Afterward, we will have some time to relax and a chance to learn more about the giant tortoises that roam freely here.
We then return to the lodge to collect what we need to go snorkeling at Concha Perla, a very well protected bay with beautiful mangrove trees on the shore. Turtles, sea lions, and of course shoals of colorful fish will be your aquatic companions.
For those who prefer a more sedentary afternoon, why not stroll into town as see how the islanders live. The day finishes with a briefing and dinner.
Day 4 – Exploring Isabela Island
A 45-minute boat ride takes us to the fascinating site of "The Tunnels" which is an area formed by volcanic rocks, with passages, arches, and of course tunnels of rock in the water.
This is a great opportunity to put on your snorkel and swim with sea lions, penguins, turtles, rays and, as always, huge shoals of brightly-colored fish. For bird lovers, there are also mask boobies and blue-footed boobies. And for those who cannot resist a cute animal, at certain times of the year, we can see fur seals.
We take lunch back at the hotel, and then go looking for flamingos, before heading to the National Park Tortoise Breeding Centre. Here we will see everything from the newborns to the pensioners of the tortoise world.
A walk through the mangrove swamps, on a raised platform, followed by a visit to a beautiful beach called the 'Beach of Love', completes our day's tour. Once back at the hotel we have a briefing on the next day of your Galapagos tour and dinner.
Day 5 – Explore Isabella & Santa Cruz
We take a boat to the area known as Las Tintoreras to take a walk across the lava fields with mangrove trees to one side. Today we hope to see, penguins, boobies, white-tipped reef sharks, turtles, sea lions, and marine iguanas. For those who want there is also the chance for some more snorkeling in the clear tropical waters.
After lunch at the lodge, we take the two and a half-hour boat ride back to the island of Santa Cruz. Here we check in to the hotel, before a guided tour of the Charles Darwin Research Station
Day 6 – Back to Quito or Guayaquil
After breakfast, there will be one last excursion and then we will transfer you back to the Baltra airport for your flight to either Quito or Guayaquil on the mainland (this depends on your onward route and your discussions with us). As the plane takes off, take a look down on the islands for the last time where you have enjoyed a truly unique experience on your Galapagos tour.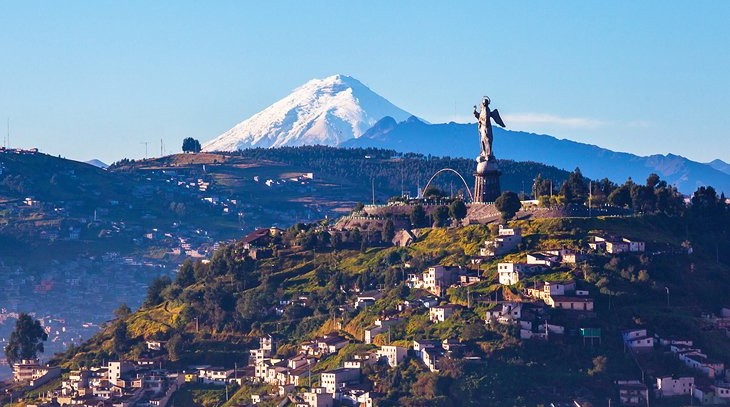 Remember that a Peru and Galapagos combo is a fantastic option, it is one of our best sellers. Basically we can combine any of the destination countries you see on our websites, it is just a case of finding the best fight options for you. Speak to us if you want to explore Latin America a little more.