Get the best out of a compact tour to this unique location on our 5 day Galapagos cruise. Choose from a wide variety of yachts and cabin types to suit your budget, also add historic Quito if you wish?
Day 1: From Ecuador to the Galapagos
To join this Galapagos tour you will be flying out of either Quito, the capital of Ecuador, or Guayaquil, the second city. You will arrive at Baltra after around two and a half hours onboard the aircraft. Passengers are met and picked up at the airport by the naturalist guides and taken on a short bus and ferry ride to the pier to board your yacht.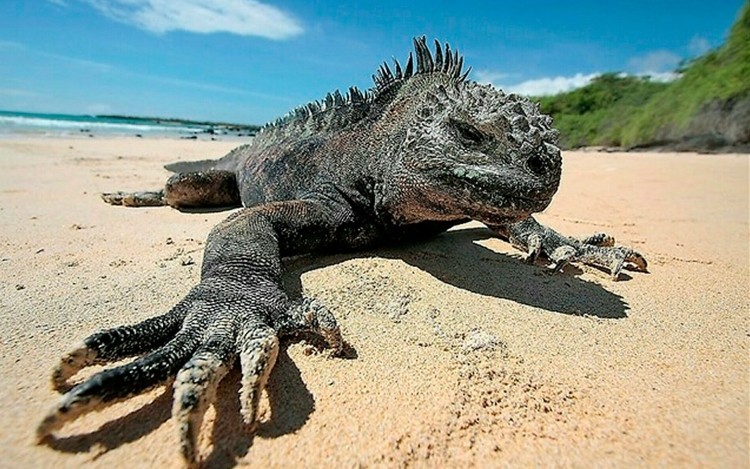 Bartolomé: A dry landing at this location. Today we will be enjoying the moonscape formed by the different volcanic cones, lava flows, and other volcanic phenomena during a short hike to the summit from where we can enjoy impressive views of the surrounding islands and Pinnacle Rock. You should also encounter plenty of marine iguanas, some lava lizards and also certain endemic plants such as Tiquilla shrubbery, lava cacti, Scalesia trees, etc. Time spent at the beach sites is also a great opportunity to snorkel and see, and sometimes, swim with Galapagos penguins, sea turtles and maybe white-tipped reef sharks as well as a great variety of colorful fish schools.
Day 2: Urbina Bay (Isabela)
This excursion is a wet landing on a volcanic "black" beach. Depending on the season you may be able to witness giant tortoises wandering about, some land iguanas and the unique flightless cormorant. After your short walk, we give you some snorkeling time allowing giving you yet another chance to swim with sea turtles, sea lions, and countless tropical fish.
Fernandina (Espinosa Point): Dry landing this time. The largest, most primitive-looking race of Marine Iguanas will be seen mingling with plenty of Sea lions and Sally Lightfoot Crabs. Today is also a great opportunity to encounter flightless Cormorants in their nesting areas, plus the famous Galapagos Penguins and the King of Galapagos Island predators, the Galapagos Hawk. Vegetation is scarce on this island due to the extensive volcanic activity but we will see Brachycereus cacti and extensive mangrove beds along the shores.
Day 3: Santiago (Egas Port)
This morning we will have a wet landing on a beach of dark volcanic sand. Visited by Darwin in 1835, the unique, truly striking layered terrain of Santiago's shores is home to a variety of resident and migrant birds, including the bizarre yellow-crowned night heron and an astounding array of marine wildlife including lobster, starfish and marine iguanas grazing on algae beds alongside Sally light-foot crabs. Colonies of endemic fur seals swimming in cool water pools formed by volcanic rocks. Snorkeling here offers rarities such as octopus or squid.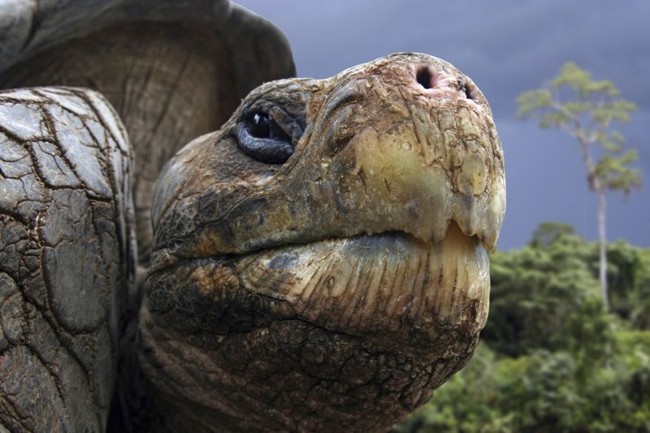 Rábida (Jervis): Wet landing. Dark-red sand covers these unique beaches; Rábida is considered the epicenter of the Galapagos Islands due to the diversity of its volcanic geology. Nesting brown pelicans are found from July through September and nine species of the famous Darwin's finches can be seen. We will also take a dinghy ride along cliffs to observe nesting seabirds and snorkel off the coast, where marine life is particularly active.
Day 4: Sunday – on Santa Cruz
We visit the Galapagos giant tortoise breeding program and have the opportunity to meet sadly departed Lonesome George´s relatives, symbols of our efforts to preserve the fragile Galapagos environment. Admire a prickly-pear cactus forest and a variety Darwin's finches and other land birds.  You will also have some free time to visit the town and shop for souvenirs.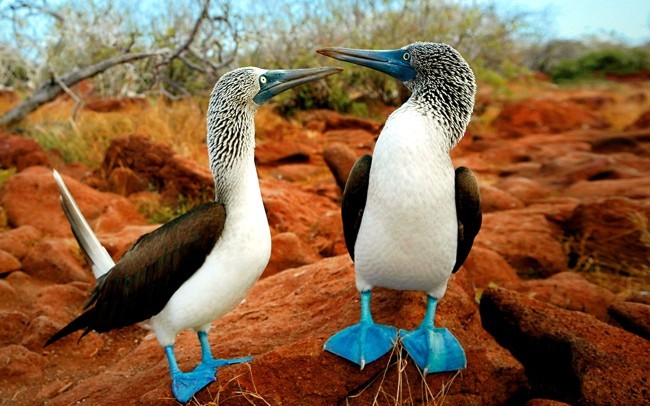 Santa Cruz (Highlands): Travel by bus to Cerro Chato in the highlands of Santa Cruz, where giant tortoises are found in their natural habitat. Visitors can enter and explore large lava tubes.
Day 5: Santa Cruz and end of Galapagos cruise
Wet landing on the north side of Santa Cruz; find sea birds, marine iguanas, and sea turtles on a lovely white-sand beach; swimming and snorkeling are great fun.  Return to your yacht, check out and transfer to Baltra Airport.
You will then board your return flight to Quito or Guayaquil depending on your onward plans. Remember that the Galapagos is easily combined with other South America visits. A very popular tour is our Galapagos and Machu Picchu combo, click here to read about this amazing tour and its highlights.